Basics & More™
U
Step-by-Step Fundraising Classes
Popular, tested, and proven effective. The Science of Donor-Centered Fundraising for Smart Nonprofit Professionals Like You
Featuring the latest in best practices and what's working now, Basics & More™ fundraising fundamental classes provide flexible, self-guided online training for busy nonprofit professionals. Thousands of smart nonprofits have gotten smarter with Basics & More™, including Children's Defense Fund, The Salvation Army, University of Pennsylvania, United Way, Habitat for Humanity, Plan International, Teach for America, Food for the Poor, and more. Each class comes with a free 25-minute consulting call.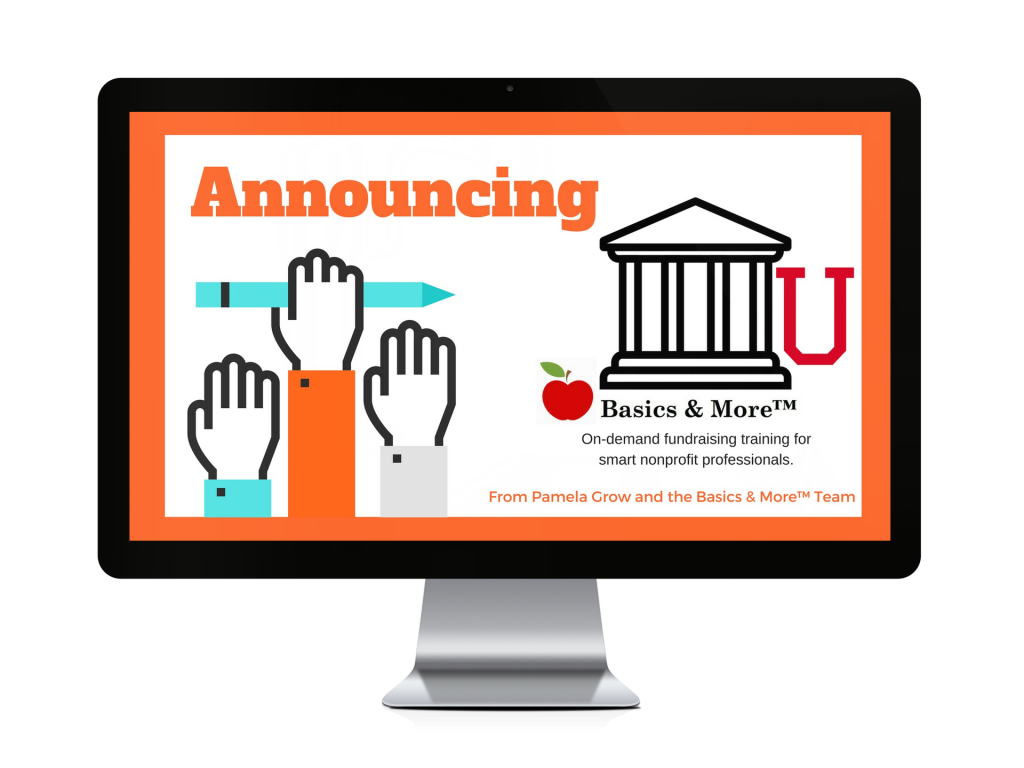 Fundraising Plan & Case for Support
Your plan and your case statement are two of the most important items you will ever create for your organization. In this comprehensive four-week online training, you'll develop a case statement and a workable fundraising plan to exceed your organization's goals.
$179
Learn more…
Buy Now
Revenue Generating Newsletters
Is it true? Could your organization's newsletters bring in as much money as a fundraising appeal?
Absolutely. When they're done well, your newsletter system can produce reliable revenue throughout the year.
In this four week class you'll learn the secrets behind a profitable donor newsletter system. Guaranteed.
$179
Learn more…
Buy Now
Your
Annual

Gratitude Report

Banish the boredom of an IRS Form 990 and let the world know you're serious, all while keeping your donor front and center (and raising more!). This class empowers you with annual report know-how, from conception to what to include to design to production.
$179
Learn more…
Buy Now
Foolproof Year-End Fundraising Webinar Series
Just think: your organization could be raising nearly 70% of your donations during the last six weeks of the year. And a full third (33%) of the donations made in December occur on the 31st of the month! Make the remaining days of 2017 count! These webinars, from the world's leading fundraisers, will provide you with a focused, straightforward plan for:
incorporating every member of your team into your year-end fundraising planning
maximizing your direct mail campaign
supercharging your online fundraising campaign
tying up those loose ends — and making #GivingTuesday work for you
Note: you will receive immediate access to all 9 webinars upon purchase.
$389
Learn more…
Buy Now
Direct Mail Masterclass
Direct mail isn't dead! The latest research is showing that even millennials are responding to direct mail in record number. In this four-week class, you'll be guided through writing a letter that inspires your donors. And creating a direct mail package and customized gift string that inspires your donors. Wondering about best practices for USPS mailing? Who pays for postage? How can you save on design? This class has answers.
$179
Learn more…
Buy Now
Mastering Monthly Giving
Would you like to build a reliable monthly revenue stream while creating donor loyalty for your organization? What if you could do it in a cost-effective way *and* reduce donor attrition? If this is what you want, monthly giving is your answer. Through four written modules, three full length webinars, worksheets, bonus recordings and more, Nonprofit Monthly Giving is the most comprehensive monthly giving program online today.
$179
Learn more…
Buy Now
Empowering Your Fundraising Board
They say they'll do anything EXCEPT raise money (in spite of signing a give/get pledge)."
"The don't know how to fundraise…but they want to tell US what we need to do in order to fundraise!"
"They don't follow through. They say they'll do something and then they don't do it."
Imagine what it would look like to have a passionate board, eager to be your organization's best fundraisers and ambassadors. If this is what you want, you'll want to join us for Empowering Your Fundraising Board.
Whether you're an organization in the early stages of building your board, or you're mired in dysfunction (we've all been there!), you're sure to come away from this class with a solid plan for creating harmony and building your organization's successful fundraising board. Plus, you'll have your team members working and learning alongside you.
$249
Learn more…
Buy Now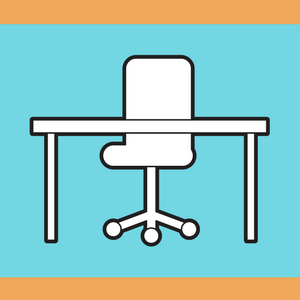 Charting Your First 100 Days
Congratulations! You've been hired. 
Now what?
Regardless of whether you're development director number one, or the tenth development director, a concrete plan is necessary — no ifs, ands, or buts. Without one, how can you expect to find success? A ship needs a captain who knows the route.
All eyes are on you and expectations are high. How can you get up to speed and make a difference quickly, while at the same time setting those important standards to ensure your organization is on the path toward future sustainability? The only class geared to the novice nonprofit development director.
This four-week class will give you all tools to get up to speed quickly and make your mark!
 $249
Learn more…
Buy Now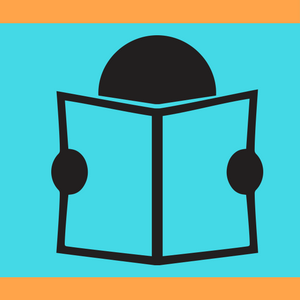 Nonprofit Storytelling
Do you have your organization's storytelling system in place for compiling and sharing your best stories?
Or do you get hopelessly bogged down in the details…
Worried that you're telling your organization's same stories, over and over again?
Wondering how often you need new stories and where the best place to find them is?
Knowing that your stories are lacking emotion, but you feel funny writing "that way" or you don't know where to start?
Looking for ways to get your board members, staff, and volunteers involved in the storytelling process?
Stuck in the interviewing process, wondering what sorts of questions to ask?
The original four-week storytelling extravaganza, Nonprofit Storytelling, has graduated hundreds of successful alums such as Teach for America, Save the Children, The Salvation Army, Camp Boggy Creek, The American Red Cross, and more.
$179
Learn more…
Buy Now
Donor Surveys
You may have heard the saying, "Ask for money, and get advice. Ask for advice, and get money twice." Research shows that the future of fundraising lies in developing the donor relationships that lead to greater lifetime value. Nonprofit Donor Surveys | Basics & More™ will change the future of your fundraising.
$179
Learn more…
Buy Now
[/four_fifth_last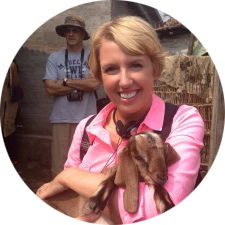 "
I am such a fan of what you are doing and your deep knowledge of fundraising.  There are thousands of details to getting this work right and you seem to know almost all of them!
"
Vicki Clarke, Director of Philanthropy, Central Region, Heifer International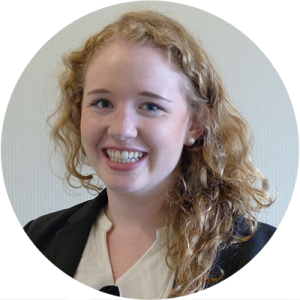 "I am so thrilled to say we are having an INCREDIBLE year. Typically, the first 6 months of our fiscal year are…tight (to say the least).
However, we're already about 60% of the way toward our total income goal for the fiscal year
. Thank you for all that you do. As I have navigated the vastly complex world of fundraising, you have been a steady, strong, and thoughtful guiding force. You're my go-to guru!"
Samantha Poremba, Development Coordinator, Bergen Volunteer Medical Initiative (BVMI)
"I wanted to thank you for this course. I wanted to share that
for the first time in our five years, we raised over 100K in program revenue
and I think it was in large part due to this course and what I implemented. I need to look further, but program revenue for Q42015 was 28.7k. For Q42016 program revenue was 42k! Amazing! I will be back for more learning from you…thank you for serving those of us who feel called to bring hope to the world!"
Brooke F. Sulahian, President & Co-Founder, Hope for Our Sisters, Inc.
"…I took your spring appeal Basics and More course this spring…thank you for your course! The appeal we sent out
– which mostly went to 'very' lapsed donors –
ended up with someone funding the entire ask of the letter
– $5,000! I sent it in a non-standard size kelly green envelope with a fern stamp on it (because when you see ferns you are on an adventure!) with on of the adventuring people on front. It was personalized and we had hand-written envelopes for everyone… it put us ahead almost 25% of last year's annual giving!!!"
Heidi Zulauf-Mulderink, Countryside School
"My Basics & More membership was 100% worth the expense and time invested. After almost a year, it's becoming second nature for me to write in a donor-centric way. There's still a long way to go at my new job, but
we're in the process of recovering from years of non-communicative, self-centered, stingy treatment of donors and I can already see lapsed donors coming back, increased interest in volunteering and events, growth in our mailing list, and other positive signs.
Thank you!!"
Laura Block, Individual Giving Manager, Housing Opportunities for Women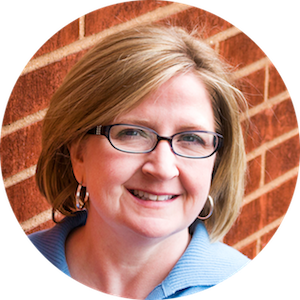 "If you are struggling with creative ways to connect with your donors, then Pamela Grow's newsletter course is just what you need. I took this course last year and was able to immediately put some of the ideas and suggestions I learned from her class to work. Donor-focused newsletters can bring in a lot of funds for your nonprofit if done right. Take this course and start off on the right foot. Otherwise, you're leaving money on the table."
Michelle Sanders Brinson, Nashville Rescue Mission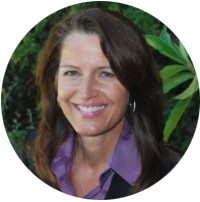 "I have thoroughly enjoyed and greatly benefited from all of the valuable classes you have offered! You are an amazing support for small nonprofits and I share your website with other nonprofit friends that I meet."
Renee Scott, Executive Director, Gilead House
"I began Pamela Grow's
Basics and More
year-long class last year when I suddenly was offered the position of Development director at our organization.Feeling somewhat unprepared for running a department (with zero staff) for a very large agency I started looking for a program that would give me a great base (and beyond) for the tasks ahead of me.
And when I found the "Basics and More" Ticket, I knew I had found exactly what I was looking for. I already knew Pam's reputation and had been following her blog and emails for quite some time, so I knew she knew her stuff!
Starting the very first month Pamela laid out, in very easy chunks, all of the steps I needed to develop and write my first Case for Support. Not only did she give me the steps but she gave me real time input that was invaluable.
Here I am a year and a half later, and our organization has had its most successful fundraising year ever!!
I would highly recommend this course to anyone in fundraising, from development directors to executive directors to associates!"Laurie Schaefer, Director of Donor Engagement & Special Events, ACDS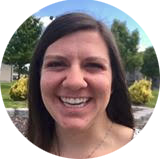 "Our school in Honduras is currently raising funds to build a new recreation center for our students. Being such a new development officer, I have never been involved in such a large capital campaign (well, large for me: $150,000). I was very overwhelmed at the thought of raising that much money, but Pamela's Spring Direct Mail Appeal course made it easy to take the campaign in little, step-by-step pieces. The lessons felt more empowering than overwhelming, and soon
I was able to write a mail appeal for a matching grant that resulted in a $10,000 donation from a single donor!
Thank you so much for all of the valuable skills I have learned from you!"
Jessica Hogan, El Sembrador
"I am thankful for all the amazing trainings I've done with you over the years and the incredible resources you've put together for small non-profits like ours. Your dedication to our sector is such a gift and has transformed many lives."
Kathleen Kennedy Coalition for Sonoran Desert Protection
"I am so excited to say that after our coaching session, I was able to have an open and honest conversation with my ED. I advocated for a grant-writing consultant to come on so that I can spend more time loving our donors, and got the green light to co-create a plan to promote a culture of philanthropy that engages our Board and staff. Plus — I got a raise and a promotion! Thank you for everything, Pamela!"
Frequently Asked Questions
Q. What is a Basics & More™ class?
A. Basics & More™ classes were created to provide smart nonprofit professionals with the tools and training they need to maximize their fundraising results. Thousands of Nonprofit Founders, Executive Directors, Development Directors, consultants, fundraising staff, board members and volunteers have benefited from the Basics & More™ system of training.
Q. How does a Basics & More U course work?
A. Unless otherwise noted, every Basics & More™ class is four weeks long. On the day you enroll, you'll receive the first module, which will include  a link to a downloadable PDF or password-protected page containing that week's recorded webinar and downloadable resources. Written guides are 10–15 pages in length and can be printed or read directly on your computer or pad. You do not need to be present for any live webinar trainings, and there is no set time when you need to *be in class*.
Q. How long does it take to complete a Basics & More™ class?
A. It varies from class to class. We typically recommend that you budget one to two hours a week each week. 
Q. I'm in the middle of my year-end fundraising right now. I really want to start a monthly giving program and I want to take advantage of the discount, but I won't be able to touch it until next year. Should I wait to enroll next year?

A. No worries. Basics & More™ courses were designed with your busy schedule and personal freedom in mind! You're welcome to proceed at your own pace — and you're granted lifetime access to the materials upon registration. Loads of tools, tips, and insider secrets will be coming at you in droves, and you may not be ready to implement it all at once. And that's perfectly fine.
Q. Can I share the course with my development associate?
A. Yes, you can. The Basics & More™ model is designed to bring your entire team on board — working, learning, and implementing together. Creating a culture of philanthropy means empowering your board members, staff and volunteers with the tools to fundraise in the most effective manner possible. In keeping with this philosophy, your purchase price includes up to seven additional registrants. Promptly after your registration is processed, you'll receive a Welcome email with instructions on adding team additions (please do not include individuals outside of your organization). If you don't, please contact my assistant.
Q. Is there any personal support during these classes?
A. Absolutely. Throughout the duration of this course, you'll have direct email access to me. Email me your questions, bounce ideas off me, and talk about how to implement the strategies at your own organization. Additionally, you'll gain access to a private Facebook group created specifically for this course. From start to finish, I'm committed to helping you succeed!
Q. Are the Basics & More™ classes guaranteed?
A. Yes. Basics & More™ courses are focused on results, and every individual class is 100% unconditionally guaranteed.  If you are unsatisfied with any of our courses, for any reason, I will refund your purchase price in full, no questions asked. That's my guarantee to you. Note: owing to the steep discount, we do NOT offer refunds on the Basics & More All Access Ticket.
Q. How do you keep your prices so low? I've seen courses with similar content offered for hundreds more.
A. Basics & More™ fundraising fundamentals self-guided courses were created with your busy schedule (and budget!) in mind. In my early years in nonprofit development I paid out-of-pocket for training. For that reason, I keep my costs (and yours!) down by delivering via email rather than expensive *e-learning* systems, and not paying to be an *approved* provider. We instead put our focus on delivering the best — and pass the savings on to you.
Q. I'm a consultant and I think classes would be good for a few of my clients. Do you have a referral program?
A. We do. We offer a 30% affiliate payment for every registration. Sign up here for the Basics & More affiliate program. You might also consider enrolling yourself and using the teachings in creating your clients' year-end fundraising programs.
---
About Pamela
Pamela Grow is the founder of Basics & More™ Fundraising, providing comprehensive online training to thousands of nonprofit organizations worldwide. She is also the author of Simple Development Systems: Successful Fundraising for the One-Person Shop, considered by many to be the bible of small shop fundraising.
A pioneer in creating online training for nonprofit professionals, Pamela developed the first online nonprofit storytelling class in 2010, as well as the first online nonprofit stewardship training. Partnering with Chris Davenport of the Nonprofit Storytelling Conference, she created the landmark program, 100 Donors in 90 Days, and The Donor Retention Project. In 2016, Pam developed the curriculum, branding, systems, and launch for the Veritus Group's Major Gift Academy, the preeminent online training for nonprofit major gift officers. Pam has worked on both the funder's side and as head of several one-person shops where she's been webmaster/major gift officer/individual giving director/communications director/grants manager/database manager/and more — and she understands your unique challenges.
In 2011 Pamela was named one of the 50 Most Influential Fundraisers by UK's Civil Society magazine, and in 2016 she was named one of the Top 25 Fundraising Experts by the Michael Chatman Giving Show. She's been featured by the Chronicle of Philanthropy, the Foundation Center and Small Shop Savior, a featured column of NonprofitPRO Magazine.
Her weekly newsletter, The Grow Report, reaches over 33,000 nonprofit professionals. Pamela can help you take your donors from first-time gift…to lifetime!