Would you like to double the results from your next direct mail fundraising appeal?
Do you want to learn the exact steps to creating direct mail that *delights and inspires* your donors?
Would you like to start using direct mail at your organization, or supercharge your current direct mail fundraising program?
If direct mail isn't playing a role in your overall fundraising strategy, it should be.  According to The Next Generation of American Giving, Blackbaud's report on generational giving habits, "direct mail continues to be the workhorse."  In fact, "93 percent of individual donations still come through traditional offline channels."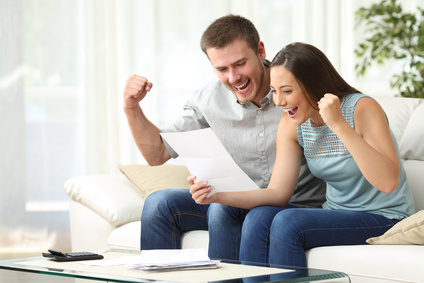 Even millennials are responding to direct mail in record numbers.
If you're not using direct mail to acquire, maintain, and upgrade your donors, you're leaving money on the table.
Now just in time to help you create your next direct mail direct mail fundraising package comes Direct Mail Masterclass | Basics & More™, our hands-on, do-it-yourself four-week class created to make your experience writing, designing, and mailing your organization's direct mail pack as seamless and foolproof as possible.
Small nonprofits will learn how to customize their direct mail for their major donors — and watch response rates soar!
The end result? Your most successful campaign ever!
The class runs for four weeks, but the materials are available for your immediate access. Direct Mail Masterclass | Basics & More™ is an online class, delivered via email and a password-protected page.  In addition to the course syllabus and bonus recorded webinars you won't find anywhere else, you'll also gain access to our Private Facebook Group where you can ask questions, share your own examples, and get feedback.
How does a Basics & More™ class work?
Every Monday morning, you'll receive comprehensive guides to the topic of the week that you can read on your computer, smartphone, tablet or e-reader, or print out to read at your convenience.  Each guide contains 5-15 pages and presents everything you need to know to dramatically increase your organization's direct mail fundraising revenue.
You'll also receive access to your password-protected page, where your recorded trainings are available.
Don't worry if you're not tech savvy.  We'll include information on how to download and read/listen/or watch the course materials for all class participants.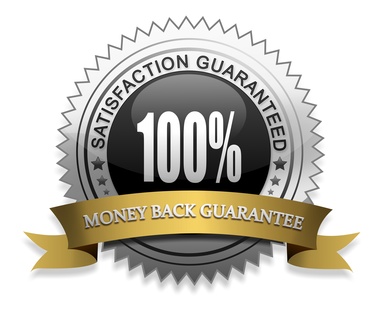 … or check out …
If you'd like to make your year-end appeal letter the best it can possibly be, consider an appeal letter makeover with Direct Mail Magic.  You'll receive expert guidance, with plenty of time before your letter hits your donors' mailboxes, as well as access to the four-week Direct Mail Fundraising course!
Syllabus
Week One  – Direct Mail Fundraising, More Relevant Now than Ever!
You've no doubt heard the repeated refrain that "Direct mail is dying," and online giving is all the rage. While it might seem confusing, it simply boils down to this: yes more and more donors are making their donations online. But they're still arriving at your website via your letter.
In Week One, you'll be learning why direct mail still matters, the secrets to understanding your target market, and how to emulate big agency techniques in a small shop.
Week Two  – The Secrets to Writing a Donor-Centered Appeal Letter
Are you sharing your organization's story in a way that draws donors into the story — and compels to give? In Week Two: The Secrets to Writing a Donor-Centric Appeal Letter, you'll learn
The power of one

What Green Eggs and Ham has in common with your nonprofit appeal

How to make your donors feel like heroes

Secrets to delighting and inspiring your supporter base
Bonus:  Cheat Sheet:  20 power phrases that that will make your donor feel like the hero of your fundraising direct mail
Podcast:  7 Advanced Direct Mail Copywriting Strategies
Week Three  – Donor-Centered Design – On a Budget
How can you ensure the your donor even OPENS your envelope?

What's a lift note – and how will using one skyrocket your response rate?

What mistakes are you making on your reply device?

Are premiums worth it?
Your direct mail appeal is more than just a letter. How do you create a direct mail package that works for your donors – and your budget? How do you create envelope teasers to ensure that YOUR envelope gets opened? In Week Four: Donor-Centered Design – On a Budget, you'll learn classic direct mail techniques, along with a few secrets I've picked up along the way.
Week Four  – Segmentation and Your Donors
Mal Warwick reminds us that: "segmentation is based on one simple truth: some
people give more money than others." How did I turn a tiny donor database of less than 500 records into eight separate segments – and more than double revenue? In Week Four, you'll move beyond the donor pyramid and learn the secrets of small shop donor segmentation.
Are you considering a new donor acquisition campaign? Learn the pitfalls of renting an outside list in our Bonus Guide: The Complete Guide to Direct Mail Prospecting for Non-Profits and The 4 Biggest Mistakes Non-Profits Make When Prospecting Through the Mail.
Basics & More™ classes are updated every year to incorporate the latest techniques and strategies. In addition to the written content, templates, and tools provided in this class, students will receive bonus recorded webinar trainings. This year I'm sharing a special bonus with our Direct Mail Fundraising Masterclass students. Unfortunately, I can't go into more details because of my agreement with the author but I will share with that this was one of the best received webinars we've ever presented. I am pulling it out of "the Vault" – just for this class. It was a one shot deal never to be sold or promoted AND with Direct Mail Fundraising Masterclass you'll have access to it!
Tuition
The price for the four-week course, including all PDF modules, recorded webinar trainings, worksheets, podcasts and more is just $179!

… or check out …
If you'd like to make your year-end appeal letter the best it can possibly be, consider having your appeal letter "Grow-icized" with a makeover with Direct Mail Magic.  You'll receive expert guidance, with plenty of time before your letter hits your donors' mailboxes, as well as access to the four-week Direct Mail Fundraising course!
Your Guides
Pamela Grow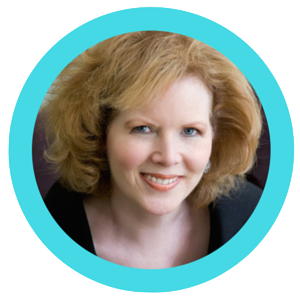 Pamela has raised hundreds of millions through her consultancy, her Basics & More online trainings, and the Simple Development Systems coaching program. Pam's over-riding goal is to provide exceptional donor-centered fundraising training to small nonprofit organizations — at prices they can afford.
A pioneer in creating online trainings for nonprofit professionals, Pamela created the first online nonprofit storytelling class in 2010, as well as the first online nonprofit stewardship training.  Partnering with Chris Davenport of the Nonprofit Storytelling Conference, she created the landmark program, 100 Donors in 90 Days, and The Donor Retention Project. In 2016, Pam developed the curriculum, branding, and launch for the Veritus Group's Major Gift Academy, the seminal online training for nonprofit major gift officers. In 2010 Pamela was named one of the 50 Most Influential Fundraisers by the influential Civil Society magazine, and in 2016 she was named one of the Top 25 Fundraising Experts by the Michael Chatman Giving Show.Her blog, PamelaGrow.com was named one of 25 Must-Read Nonprofit IT Blogs 2016, and she recently came in at #2 on the Top 75 Fundraising Websites And Blogs For Fundraisers.