Direct Mail Boosters for Your Year-End Appeal
How to Put the Superpowers of Personalization to Work for You
You may already know the best strategies when it comes to writing your annual fundraising appeal.
You know the emotional triggers you need to hit. You've studied envelope design and know how to get yours opened. You know how to write a good PS — and why it matters.
You're proud that your last letter came in at a second-grade reading level! (That's a good thing. A very good thing.)
You know what fonts to use, how to develop your offer, and how many asks to include. You know which of your organization's stories resonate the most with your donors.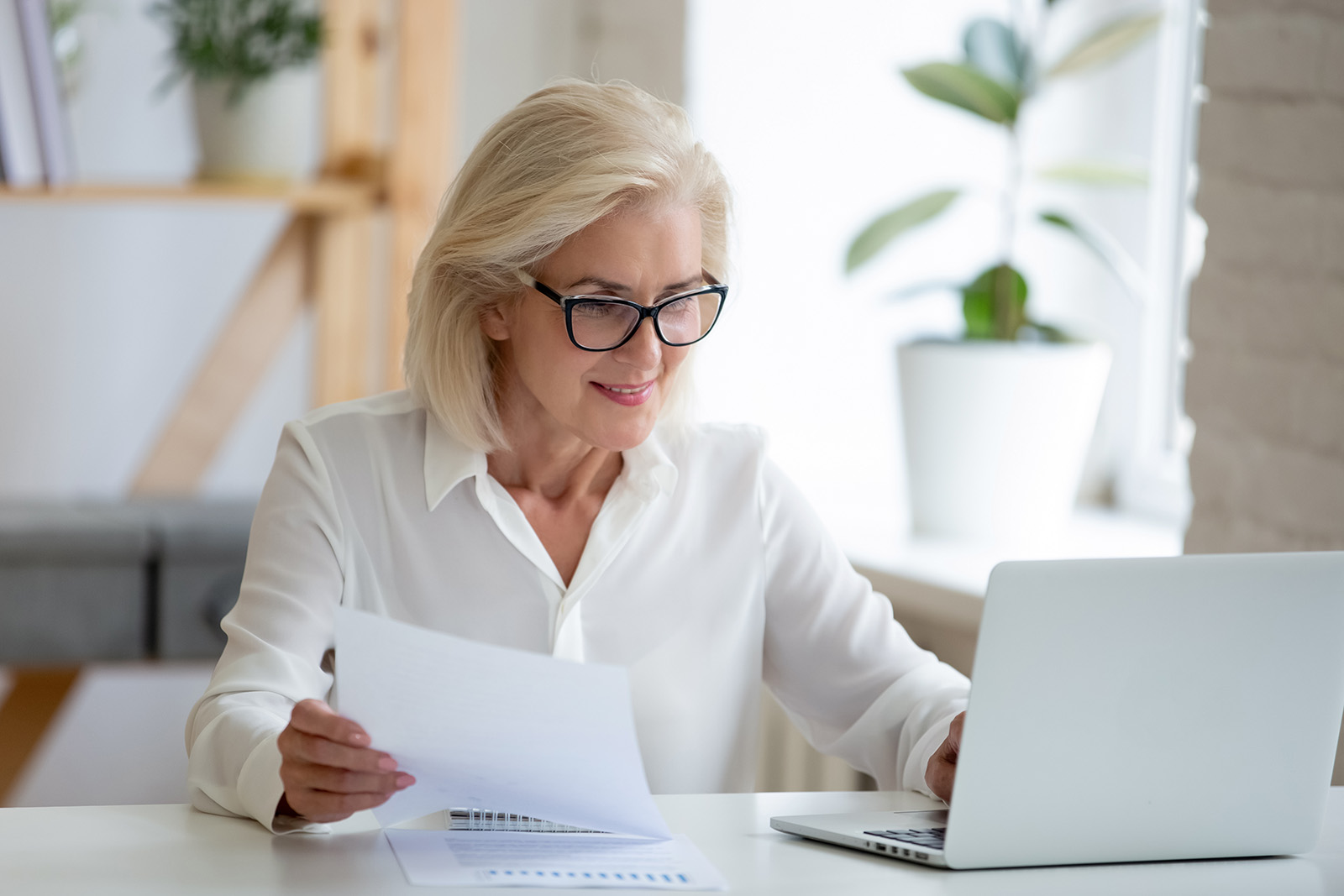 You've read every book and attended every free webinar and class out there on writing fundraising letters.
And you've seen the results of all your hard work.
You've seen it in increased donations. In the calls and notes you get back from supporters. In higher revenue.
You know what you're doing.
Still, you feel like there's a piece missing from the fundraising appeal letters puzzle.
And you would be right. Because that missing piece is the most important piece.
Your reader.
Your donor.
You see, Clara, that donor who has sent you a $75 check every year for 23 years is not the same supporter as Jane. Who joined your monthly giving program last year with a monthly gift of $15.
Clara and Jane aren't the same donor as Maxine, the donor who regularly makes gifts between $2500 to $10,000. Or Gracie, one of your best volunteers, who gives you her heart and her time…and has left you a $25,000 legacy gift. Or Doug, whose mom was one of your earliest supporters, so he gives a gift every year in her memory.
So why would they all get the same "dear friend" letter?
The answer to improving results always lies in your data.
Always.
But how do you actually apply that data?
How do you write to …
Your monthly donors
Your loyal donors
Alumni
Your major donors
Your lapsed donors
Parents
Your event attendees
Your volunteers, and more
In ways that ensure that your supporters feel seen and heard?
Save your seat now for our all-new Master webinar, Direct Mail Boosters for Your Year-End Appeal: How to Put the Superpower of Personalization to Work for You.

$69.99
In Direct Mail Boosters, you'll discover:
What to look for when segmenting your donor database
How to maximize your return from every segment
How to work with your mailing house to ensure a smooth printing and mailing
How to and where to use variables in your letter and response device to skyrocket your results
The surefire way to begin your letter, regardless of which segment you're writing to
In Direct Mail Boosters, you'll gain a better understanding of your donor base and how to get the best results now — and long term!
You'll also receive:
Six different *variables* templates for writing to different audience segments so you don't have to start from scratch
Dozens of *magic* words and key messaging phrases, including calls to action
And more!
It all happens on Thursday, September 28 from 2:00 to 3:30 pm EDT.
This Master webinar is being held via GoToWebinar. It will be recorded and you will receive the recording, slides, and handouts the day following this training.
Best Value
When you register for Direct Mail Masterclass, the most comprehensive nonprofit direct mail class available online, you'll automatically be enrolled in Direct Mail Boosters for Your Year-End Appeal at no extra charge.

Important: Once you register, you'll receive a Welcome email from us as well as a separate email with your dedicated link to join from GoToWebinar. If either one is missing, let us know.
About Pam
Pam's the author of Simple Development Systems: Successful Fundraising for the One-Person Shop, the founder of The Fundraising Calendar, the founder of Basics & More Fundraising, and co-founder of Veritus Group Academy.
In 2010 Pamela was named one of the 50 Most Influential Fundraisers by Civil Society magazine. She was recently named one of America's Top 25 Fundraising Experts, and appeared on BizTech's 2023 Nonprofit IT Influencer List.
Pam's been featured by the Chronicle of Philanthropy and the Foundation Center, has written for NonprofitPRO magazine and contributed to SOFII, the showcase of fundraising innovation and inspiration.
She has taught her fundraising methods to over 10,000 smart nonprofit professionals across the world through Basics & More Fundraising.
Reviews…
"Your classes have been invaluable…In my first year here we raised 47k with the EOY, my second year after taking just one of your classes I raised 100k, last year I raised 140K!
I am using the ask, thank, report, repeat system, and when I ran a survey to jump off my EOY campaign I found that donors like the personal stories, the student success stories, and they also mentioned that the communication was much better in the last 3 years,  I could not have done this without you!"
Jacklyn Stetson
San Juan Diego Academy
"My colleague and I went through your master class on writing a winning appeal letter a few months ago. We brought in more than $10,000 over our goal and a good number of lapsed donors responded to our letter!"
Sigorney Dorsey
Public Relations and Development Coordinator
Lutheran Social Services of the Virgin Islands
"I began Pamela Grow's Basics and More year-long class last year when I suddenly was offered the position of Development director at our organization. Feeling somewhat unprepared for running a department (with zero staff) for a very large agency I started looking for a program that would give me a great base (and beyond) for the tasks ahead of me.
And when I found the "Basics and More" Ticket, I knew I had found exactly what I was looking for. I already knew Pam's reputation and had been following her blog and emails for quite some time, so I knew she knew her stuff!
Starting the very first month Pamela laid out, in very easy chunks, all of the steps I needed to develop and write my first Case for Support. Not only did she give me the steps but she gave me real-time input that was invaluable.
Here I am a year and a half later, and our organization has had its most successful fundraising year ever!!
I would highly recommend this course to anyone in fundraising, from development directors to executive directors to associates!"
Laurie Schaefer
Director of Donor Engagement & Special Events
ACDS

"I signed up for the whole year of Basics & More classes in 2016, after joining the Board of a national non-profit. Since then, we have:
Established a policy of hand-addressing envelopes and hand-writing notes to our current (last 12 months) donors at each Board meeting;
Established a policy of having Board members hand-write thank-you notes to all donors;
Established a policy of phoning donors who give $250 or more, including sustaining donors on the anniversary of their gift;
Created a Fundraising Plan;
Segmented our donor database into six categories;
Creating a Planned Giving plan and launched our campaign;
Created a Case for Support (one of the most challenging assignments);
Made our fundraising letters donor-centric and used storytelling as a model;
Designed a series of end-of-year solicitations, starting with the fall fundraising letter and continuing through a series of seven emails, including one that is our annual 'thank you' (done as a limerick this year).
This was a lot to learn! I can say that we went from running a deficit for a several year period before I joined the Board, to having an additional $40,000 in our investment account, basically in a two-and-a-half-year period."
Barb Prescott
Board Member
"Your book is incredibly helpful. I've started going through it and every page is filled with excellent advice and tips. Some of the people you quote, like Ken Burnett I know personally. He has been kind enough to put some of my old work on SOFII, I used to do fundraising and member recruitment for Amnesty and about 17 years ago helped found the Bhopal Medical Appeal."
Indra Sinhah, Author
Thousands of Smart Nonprofits Have Gotten Smarter With Basics & More™. Here Are Just a Few
Are you a consultant to nonprofit organizations? If your clients or subscribers could benefit from training in fundraising fundamentals, you might want to consider becoming a valued Affiliate for the
Basics & More
eCourses.
"

I found the substance as well as the form of presentation very compelling. I intend to recommend it to some of my clients who desperately need annual fund enhancement.
Also, I will use it with my graduate students at Brandeis University where I teach fundraising managemen
t—and have for the past 22 years."
David A. Mersky, Mersky, Jaffe & Associates (Monthly Giving | The Basics & More!)
Since 2010, Basics & More™ fundraising fundamentals eCourses* have helped thousands of nonprofit organizations all over the world grow their funding exponentially. Basics & More™ trainings have included:
nonprofit storytelling
stewardship (Power of Thank You)
nonprofit communications, including direct mail, money-making newsletters, email marketing and more
board fundraising
major gift fundraising
foundation grants
fundraising planning and developing a case for support
creating your organization's culture of philanthropy, and more
Courses are priced at under $100, and enrollment includes up to eight team members. Many of your peers are using Basics & More™ trainings to bring everyone on board.
Our referral program is one of the most generous in the industry. For every Basics & More™ enrollment tracked to you, you'll receive a 30% referral. To apply to be a valued Basics & More™ Affiliate Partner, click here to email me.