How do you know when your organization is ready for a strategic plan?

In my work with thousands of small to mid-sized nonprofit organizations, I've found that the biggest problem holding them back is rarely a lack of quality training. Quite simply, it's because the organization doesn't yet have a strategic plan in place.
You're ready for a strategic plan if…
Your fundraising is always in crisis mode.

Your development team pays for their own training and books.

The responsibility for fundraising is assumed by one or a few people (most often development personnel or your executive director).

You rely on activities such as special events or direct mail campaigns rather than focusing on a comprehensive strategy.

When major gifts occur, they're usually unsolicited: no-one is charged with making the ask and few face-to-face meetings occur for the purpose of cultivation.

You've never surveyed your donors.

You know that when your founder leaves next month, she's taking half of the donors with her.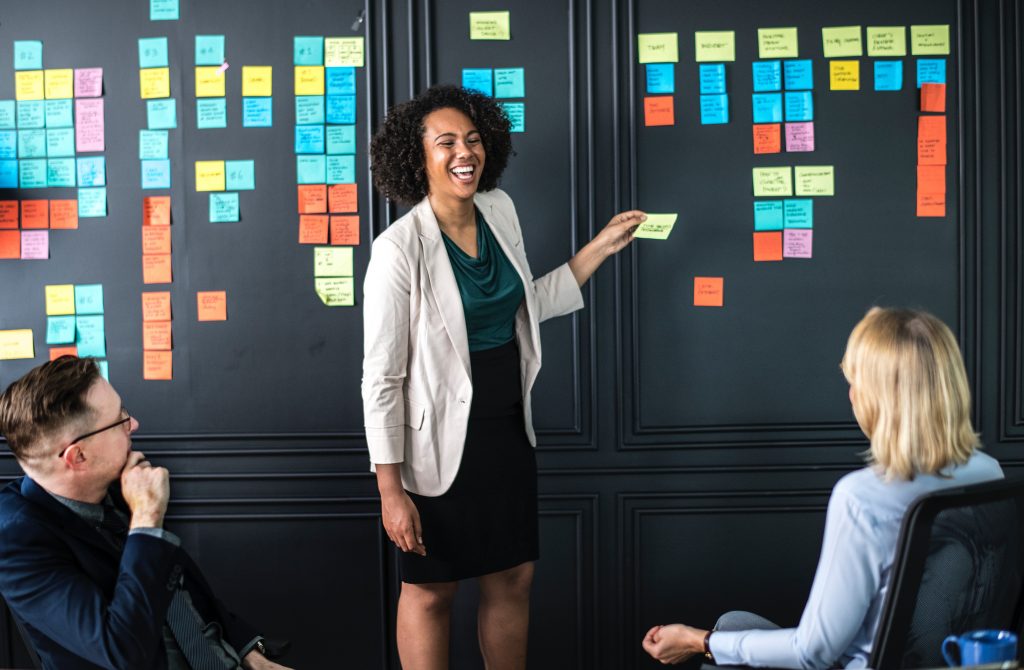 At its most basic, strategic planning is the process of deciding who you are and where you want to go as an organization — and making a plan for getting there.
You're crazy busy. But chances are, if you're working without benefit of a strategic plan, you're simply not very effective.
You need a strategic plan in place if you're going to move your organization forward. And, despite what you've heard, strategic planning doesn't have to be complex or mind numbing.
You MAY even be able to do it yourself — if you know how.
If you're envisioning strategic planning as being a process requiring that you and your team be closed off in a room, going through a series of boring exercises for days, it's time to think again.
I invite you to join me for our latest Basics & More™ class, Strategic Planning Simplified.
Over a series of four weeks, you'll discover:
How to get clear on exactly who you are as an organization —and where you're going

How you really define your mission

How to set goals for the next 3-5 years…and beyond

What fundraising and income strategies are best for YOUR organization to meet your goals

How to measure the effectiveness of your goals

How to develop a SWOT analysis

Where your programs are going (and which programs to lose)

Where your staffing needs to go

Whether you need to hire an outside facilitator. And, if so, the questions to ask to know the facilitator is right for you.
Joining me for Strategic Planning Simplified, is Sarai Johnson, author of Strategic Planning that actually WORKS. While most nonprofit consultants who specialize in strategic planning like to over-complicate the process, Sarai encompasses a thoughtful, no BS, simplified approach to getting organizations where they need to go.
With Strategic Planning Simplified, you'll emerge with a renewed sense of clarity and direction for your organization. You'll have the tools in place to inspire your board, your staff, and your funders to new heights. You'll be better equipped to know when an *opportunity* really is, and you'll transform your nonprofit to create lasting change.
And here's the most important part: you'll have a strategic plan in place that you can actually implement moving forward. (put the cartoon here)
Strategic Planning Simplified is an online training. Although the materials are delivered over the course of four weeks, all materials are pre-recorded and you can apply them at your nonprofit whenever you chose.

"I began Pamela Grow's Basics and More year-long class last year when I suddenly was offered the position of Development director at our organization. Feeling somewhat unprepared for running a department (with zero staff) for a very large agency I started looking for a program that would give me a great base (and beyond) for the tasks ahead of me.
And when I found the "Basics and More" Ticket, I knew I had found exactly what I was looking for. I already knew Pam's reputation and had been following her blog and emails for quite some time, so I knew she knew her stuff!
Starting the very first month Pamela laid out, in very easy chunks, all of the steps I needed to develop and write my first Case for Support. Not only did she give me the steps but she gave me real time input that was invaluable.
Here I am a year and a half later, and our organization has had its most successful fundraising year ever!!
I would highly recommend this course to anyone in fundraising, from development directors to executive directors to associates!"
Laurie Schaefer
Director of Donor Engagement & Special Events
ACDS

"I signed up for the whole year of Basics & More classes in 2016, after joining the Board of a national non-profit. Since then, we have:
Established a policy of hand addressing envelopes and hand-writing notes to our current (last 12 months) donors at each Board meeting;
Established a policy of having Board members hand-write thank-you notes to all donors;
Established a policy of phoning donors who give $250 or more, including sustaining donors on the anniversary of their gift;
Created a Fundraising Plan;
Segmented our donor database into six categories;
Creating a Planned Giving plan and launched our campaign;
Created a Case for Support (one of the most challenging assignments);
Made our fundraising letters donor-centric and used storytelling as a model;
Designed a series of end-of-year solicitations, starting with the fall fundraising letter and continuing through a series of seven emails, including one that is our annual 'thank you' (done as a limerick this year).
This was a lot to learn! I can say that we went from running a deficit for a several year period before I joined the Board, to having an additional $40,000 in our investment account, basically in a two and a half year period."
Barb Prescott
Board Member
"Your book is incredibly helpful. I've started going through it and every page is filled with excellent advice and tips. Some of the people you quote, like Ken Burnett I know personally. He has been kind enough to put some of my old work on SOFII, I used to do fundraising and member recruitment for Amnesty and about 17 years ago helped found the Bhopal Medical Appeal."
Indra Sinhah
Thousands of Smart Nonprofits Have Gotten Smarter With Basics & More™. Here Are Just a Few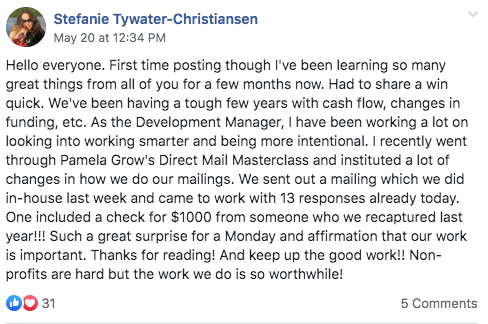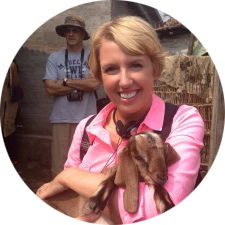 "I am such a fan of what you are doing and your deep knowledge of fundraising. There are thousands of details to getting this work right and you seem to know almost all of them!"
Vicki Clarke
Director of Philanthropy
Central Region Heifer International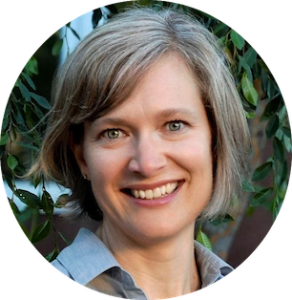 "Based on the excellent advice presented in your Monthly Giving course, we've increased our monthly donors by 242% in just 7 months! We're excited to keep building on this success in the coming school year."
Rachel N. Rodriguez, MPA, MSW
Development Director, Mountain Mahogany Community School
"There is truly NO better small shop resource!!!"
Dr. Janet Buchanan, CFRE
Vice President, Philanthropy
Carroll Lutheran Village
"After we implemented the simple Reply sheet recommended in one of your webinars after just three months we've already added 40 new monthly donors! Thanks so much Pam!"
Karen Shannon
Development Coordinator
"This is a great course for both novices and old hat fundraisers. Pam brings in the top fundraisers of the day and even if you've been fundraising for a long time they will give you new ideas to add to your repertoire. The techniques you will learn will help you not only in your year-end but all year round. I highly recommend this course for anyone who wants to have the opportunity to learn from the best in a condensed and cost-effective way."
Emily Hewes
Development Director, CEPAD USA
"Last fiscal year we had our best year ever.  We reached out to lapsed donors and also segmented the database for our annual appeal.  The result was a 15% increase in the number of supporters (I currently prefer the word "supporter" to "donor") who gave to our organization. Pamela, thank you for everything you do."
Katherine DiGiulio, Ph.D., CFRE
Mission Advancement Director
Congregation of Notre Dame
"I am really loving your Power of Thank You (POTY) course, and finding it so useful. Thank you so much. It has such great material. I am busy re-writing our online thank you letters. Our physical letters are great, handwritten etc., but our email ones were bad. I had never even checked them! I took your great advice, and gave ourselves a donation, and saw what happened. One system had a good thank you, the other didn't. Thank you so much for making us think about this. It is so good to study something and instantly be able to make changes."
Gill Drakeford-Lewis
Community Outreach Coordinator
Hope for the Nations
Here's all you'll be receiving with Strategic Planning Simplified:
Week One (Dec. 23): About the plan…and why you need one!
What exactly is a strategic plan and why do you need one?

How far should you plan into the future? Three years? Five? Ten?

How do you figure out who should participate in creating your plan?

Week Two (Dec. 30): Identifying problems and forming solutions

Identifying your stakeholders — who has an interest in your organization, and why?

Ranking your stakeholders through the color-coded Ability to Pay Scale

Identifying specific problems and formulating specific solutions that incorporate your stakeholders and their respective capabilities

Defining your activities: who you are, who you serve, and how you serve them

Week Three (Jan. 6): Why is your nonprofit awesome?
How to conduct a comprehensive assessment: (1) financial, (2) operational, (3) mission performance, (4) competition, (5) what makes your nonprofit special, (6) defining your competitive advantage

How to evaluate your programs and what measures and language to use

How to discuss stakeholder solutions with your team via meeting

What's a value claim, figuring out what yours is, and how to write/communicate it


Week Four (Jan. 13): Budgeting revenue, costs, and input
How to create a budget based on your organization's activities (income per activity) and what your revenue amounts to

How to create a draft expense budget

How to complete your strategic plan and then go forth to implement it

"I intend to implement the three stories every board member should be able to tell from your video interviewing Christopher himself on Storytelling for Board Members (from your e-course Nonprofit Storytelling – which my marketing director and I went through together, discussing what we want to share and implement with board and staff. I highly recommend it!)."Ruth Jones, Director of Fund Development, Presbyterian Manor
This past September I knew our little charity had to make some drastic changes or die. Table revenues were down 85%. Because we had primarily used donation tables we had NO DONOR list to speak of and no clue how to build one. State Registrations were breaking the bank and for the first time, we were at risk of not meeting our bylaws requirement of 50% to our veterans and military families in need. Then I came across Pamela Grow. In three short months, we are back to break even. Our Programs are back on track. Pamela Grow is who you want to listen to. She provides real big help for small charities.
Garret Whiteside President National Remember Our Troops Campaign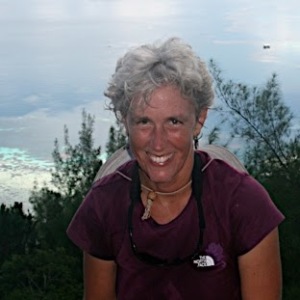 "I had great success with the last course I took with you. My first EOY appeal campaign (sent mid December, a 4 page letter and lots of 'yous':) came in 38% higher than the previous year so far! And envelopes are still coming in. Very exciting."
Margo Reveil, Cook Inletkeeper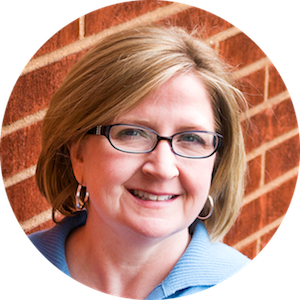 "If you are struggling with creative ways to connect with your donors, then Pamela Grow's newsletter course is just what you need.
I took this course last year and was able to immediately put some of the ideas and suggestions I learned from her class to work. Donor-focused newsletters can bring in a lot of funds for your nonprofit if done right. Take this course and start off on the right foot. Otherwise, you're leaving money on the table."
Michelle Sanders Brinson
Nashville Rescue Mission
"We have really loved being a part of your program and learned a ton!! Please know you are a big part of our development team here at the Intervale

Center, and we not just achieved but
exceeded our community fundraising goals by $24,000 
thanks for great advice and support from 
Simple Development Systems
!!"
Mandy Fischer, Development Manager, Intervale Center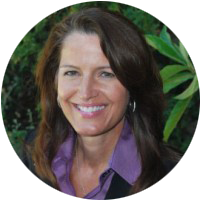 "I have thoroughly enjoyed and greatly benefited from all of the valuable classes you have offered! You are an amazing support for small nonprofits and I share your website with other nonprofit friends that I meet."Renee Scott, Executive Director, Gilead House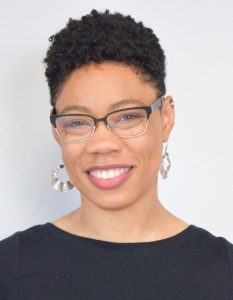 "I am so excited to say that after our coaching session, I was able to have an open and honest conversation with my ED. I advocated for a grant-writing consultant to come on so that I can spend more time loving our donors, and got the green light to co-create a plan to promote a culture of philanthropy that engages our Board and staff. Plus — I got a raise and a promotion! Thank you for everything, Pamela!"
Carina Baker, LMSW, Development Associate
Register for this Course

Strategic Planning Simplified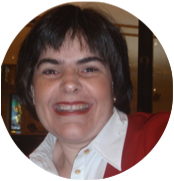 "THANK YOU… for being the wind beneath my wings. These words seem so inadequate to express my gratitude for all that you have taught me this past year. Your emails are a blessing. I receive many from well-known CFRE gurus but NONE are as useful as yours. Most are content marketing pieces aimed at selling ebooks, Webinars, or expertise. Yours, on the other hand, have one simple goal — empowering people to raise money for causes they are passionate about."
Rachel Ramjattan
NonprofitPlus
"We hit our Year-End fundraising goal and still have 2 weeks left! We implemented everything we learned in the webinars. Feeling so proud — best $250 ever spent!"
"I just purchased your year-end fundraising course and it's incredible!  And this is coming from a person who took SEIU's PAC from 9.2 million to 21.5 million in 24 months.  You are just incredible!"
Hayden L. Mora
"I am so proud of the work that Christine does for
EBC
– she is managing our entire annual fund program and doing a fabulous job.  I am also grateful for the affordable and accessible support you offer.
The classes that Chris has taken with you have been a big part of her growth as a development professional.  Thank you for your prompt and thoughtful response when she reached out to you this winter for help with the year-end appeal.  As you can see by her feedback, the appeal was very successful. Thank you for having our backs!"
Helen Banks Routon
Director of Development & Community Relations
This course is led by Pamela Grow and Sarai Johnson.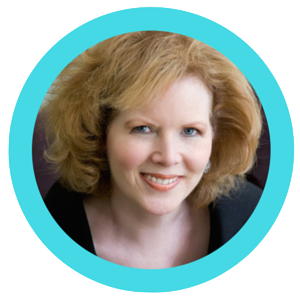 About Pamela
Pamela has raised hundreds of millions through her consultancy, and her Basics & More online training. Pam's over-riding goal is to provide exceptional donor-centered fundraising training to small nonprofit organizations — at prices they can afford.
A pioneer in creating online trainings for nonprofit professionals, Pamela created the first online nonprofit storytelling class in 2010, as well as the first online nonprofit stewardship training. Partnering with Chris Davenport of the Nonprofit Storytelling Conference, she created the landmark program, 100 Donors in 90 Days, and The Donor Retention Project. In 2016, Pam developed the curriculum, branding, and launch for the Veritus Group's Major Gift Academy, the seminal online training for nonprofit major gift officers. In 2010 Pamela was named one of the 50 Most Influential Fundraisers by the influential Civil Society magazine, and in 2016 she was named one of the Top 25 Fundraising Experts by the Michael Chatman Giving Show. Her blog, PamelaGrow.com was named one of 25 Must-Read Nonprofit IT Blogs 2016, and she recently came in at #2 on the Top 75 Fundraising Websites And Blogs For Fundraisers.
Sarai Johnson
Sarai Johnson is a sailor-tongued change-agent with a penchant for hyphenated words and parenthetical statements (the latter due to the influence of her father's style on her early writing, no doubt). She writes about nonprofit management, and, when she's feeling a bit more saucy, she covers religion, sex, and power dynamics between men and women. 
Sarai is a nonprofit and business management maven and creative entrepreneur. She spent more than a decade managing nonprofit programs, people, and projects, earned her Master of Public Administration and a Graduate Certificate in Nonprofit Management from the University of Oregon in 2012, and holds Certified Associate in Project Management certification from Project Management Institute. 
"Last week, I received my first $100,000 gift. I have such great stories to tell about the good work we do. It's easy to be passionate when you're doing what you love.I do not have any staff and my board has set a goal for me of $1 million by December 31, 2014. I really received the reigns of the foundation in late October. Since then, I have raised nearly $325,000. My annual appeal was very successful.
Using your book, webinars, classes, etc. I am moving forward nicely!
As your emails always say, Yes, you have my back!"
Teri Donaldson, Executive Director, The Futures Foundation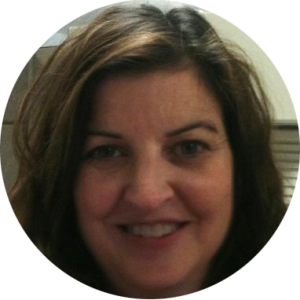 "As the new Associate Director of Development at a not-for-profit senior retirement community, I was told that year-end giving was almost non-existent therefore, no real effort had been put into a campaign. The rationale was donors were bombarded with requests and we were always at the bottom of their list. Taking cues from Simple Development Systems (I purchased two years ago), I came up with a plan in mid-September and presented to my boss. Her words were, 'Okay, what do we have to lose?' The campaign used direct mail, email and social media. The direct mail had three pieces that dropped in late November, early December, and late December. I used a letter from the CEO, a letter from a resident, and a postcard — all telling a story. And it worked! Not only did the year-end giving increase by 54%, we raised awareness and received several compliments. HUGE win and, hopefully, a great start to our 2017 fundraising."
Shelley Hill, Associate Director of Development, The Legacy Senior Communities, Inc.
"I wanted to thank you for this course. I wanted to share that for the first time in our five years, we raised over 100K in program revenue and I think it was in large part due to this course and what I implemented. I need to look further, but program revenue for Q42015 was 28.7k. For Q42016 program revenue was 42k! Amazing! I will be back for more learning from you…thank you for serving those of us who feel called to bring hope to the world!"
Brooke F. Sulahian, President & Co-Founder, Hope for Our Sisters, Inc.
Every week, you'll receive (via email) comprehensive guides, worksheets, and pre-recorded webinars covering the topic of the week that you can read on your computer, smartphone, tablet or e-reader, or print out to read at your convenience.  Each guide contains 10-20 pages and presents everything you need to know to capture your organization's best stories. Plan to set aside a couple of hours per week for each lesson.
All participants in this course will have direct email access for questions about the course materials and how they apply to your nonprofit.  Ask one question or one hundred questions… we're  here to help your organization succeed.  You'll also be included in a private "members only" Facebook group, the ideal opportunity to bounce ideas or questions off your colleagues.
Once you register, the materials are yours to keep, to reuse when you need a refresher, or to share with a new volunteer or staff member.
Questions?  Email me.
All participants in this course will have direct email access to Pamela for questions about the course materials and how they apply to your non-profit. Ask one question or one hundred questions…we're here to help your organization succeed.
Learn When You Want and Where You Want
One of the best things about this class is that you can read the guides and listen to the podcasts/webinars from the comfort of your own home, office or car.  Instead of having to take time off to go to a full day seminar, you can learn everything you need to know about creating your organization's development plan and case for support — right where you are.
And – you have lifetime access to the class materials!  So even if you can't go through all of the class materials right now, you can read and listen at your leisure.  There are no tests or quizzes, only solid information that you can review whenever you are ready, with lifetime access to the course pages.
Q: What is the format of the class?

A: This is an online training that runs for four weeks.  Every Monday, you'll typically receive both a written class module and multimedia instruction (in the form of either a podcast or recorded webinar/s). The written guide will include 7-10 pages of fundraising course material, worksheets, and templates focused on that week's topic.
Q: What if I miss a class? Can I go at my own pace?

A: Absolutely! This course is designed so that you can go at your own pace. Your materials are delivered every Monday for four weeks, but you have lifetime access to the class materials. This means that if you're in the midst of end-of-year fundraising or  have big projects at work, or are taking time off for the holiday, you can finish the course at your own pace, and you'll always have access to the complete course materials as a reference guide. Read how one class participant applied the materials.
Q: What if several people at my organization want to take the class?  Do we each have to pay a course fee?

A: No, you only need to pay once per organization. You may share the course materials with up to seven additional participants from your organization.
Many organizations who have taken the Basics & More online trainings have found that the classes work well as a group project. Each class module includes action steps, and many organizations found that having individual team members review the guides and bonus webinars, and then meeting to discuss the materials and the action steps, lead to the most positive fundraising outcomes.
Q: Do I have to be part of an organization to take this class? Can I just take it on my own?

A: Absolutely.  You don't need to officially be part of a nonprofit organization to take the class.  Individuals wishing to learn more about online fundraising will benefit greatly from this course. Many consultants take the Basics & More courses as a refresher. We also offer a referral program for consultants who wish to refer clients to the classes.
Q: How much does this course cost?

A:  This class has a tiered pricing structure. Early Bird enrollees pay $77. Full pricing is $97.
Full day fundraising seminars normally cost $400-$2,000, not including travel expenses, and yet don't offer anywhere near the amount or quality of content that is included in this course.
Q: Is the course guaranteed?

A: Yes. We 100% unconditionally guarantee this class. If you're unsatisfied with the class for whatever reason, we will refund your fee in full, no questions asked. That's our guarantee to you…you will love this course!
Q: How do I register to take the class?

A: Use the registration button on this page.
Q. I'm a consultant and I think this program would be good for a few of my clients. Do you have a referral program?
A. We do. We offer a 30% affiliate payment for every registration. Sign up here for the Basics & More affiliate program. You might also consider enrolling yourself and using the teachings in creating your clients' year-end fundraising programs.
"Simple Development Systems is AMAZING. I am so glad we signed up for it — it has been an incredible support for me and our Development Associate. We don't have a senior development person — it's just me on top of being executive director, and your program has had JUST the right approach for us. I feel like we are doing things more effectively and efficiently — the webinars, resources, newsletters/emails, it has all been terrific. I am recommending it to other folks right and left!"
Julia R. Wilson, Executive Director, OneJustice
"Breaking down the process into segments takes away the 'overwhelm factor' of a workshop or a webinar and guides you incrementally into achieving what you thought was impossible! You provided valuable insight into all angles of how to write a meaningful piece to insight reaction from donors. Great work!"
Are you a consultant to nonprofit organizations? If your clients or subscribers could benefit from training in fundraising fundamentals, you might want to consider becoming a valued Affiliate for the
Basics & More
eCourses.
"

I found the substance as well as the form of presentation very compelling. I intend to recommend it to some of my clients who desperately need annual fund enhancement.
Also, I will use it with my graduate students at Brandeis University where I teach fundraising managemen
t—and have for the past 22 years."
David A. Mersky, Mersky, Jaffe & Associates (Monthly Giving | The Basics & More!)
Since 2010, Basics & More™ fundraising fundamentals eCourses* have helped thousands of nonprofit organizations all over the world grow their funding exponentially. Basics & More™ trainings have included:
nonprofit storytelling
stewardship (Power of Thank You)
nonprofit communications, including direct mail, money-making newsletters, email marketing and more
board fundraising
major gift fundraising
foundation grants
fundraising planning and developing a case for support
creating your organization's culture of philanthropy, and more
Courses are priced at under $100, and enrollment includes up to eight team members. Many of your peers are using Basics & More™ trainings to bring everyone on board.
Our referral program is one of the most generous in the industry. For every Basics & More™ enrollment tracked to you, you'll receive a 30% referral. To apply to be a valued Basics & More™ Affiliate Partner, click here to email me.