Your Nonprofit Annual Report
Can Actually Raise Money!
They're not required by law, but annual reports give your organization a legitimacy that an IRS Form 990 can't quite touch. They let the world know you're serious.  In fact, during my days with a grantmaking foundation, an organization's annual report was a required document of prospective grantseekers. And, while we would accept a 990, those organizations without an annual report were rarely funded.  
Simply put, your annual report fills a void that a 990 can't.  If done well, they show your supporters and community leaders the impact you've had.  They can play a critical role in seeking corporate and foundation funding, as well as your overall communications strategy.
But how can you develop your agency's annual report when your time and resources are limited?
In Your Nonprofit Annual Report | The Basics & More you'll learn how to create an annual report on time and on budget — one that always keeps your donor front and center.  
$179
The Class Modules: Your Nonprofit Annual Report | The Basics & More!
Here are the weekly course modules you'll be receiving in this four-week eCourse:
Week One: Module One:  Moving Beyond the IRS Form 990:  Why Your Nonprofit Needs an Annual Report
Why your nonprofit needs an annual report




What documentation you need to have in hand before you begin




Roles and who will play them:  From your ED to your staff to your volunteers, know who will be responsible for creating content, writing, compiling information and more




How to get what you need when you need it



Week Two: Module Two:  Beyond a letter, some pictures, your financials, and your donor list.  Writing a donor-centered annual report
It's not about us: Keeping the donor at the  center




Themes that work/choosing a theme




Why stories work better than statistics




Key interview questions




Knowing what to keep…and what to cut




Telling your story through financials OR Making financials work for you




The deadly Letter from the ED or board chair –and what to do about it



Week Three:  Module Three:  Traditional vs Non-traditional:  The Design Process
The "Gratitude Report:" is it right for your organization?




Photography, design




Outsourcing design vs insource



Week Four: Module Four:  Print or online?
E-production options and the role of video




Getting high-quality printing for a reasonable price




The last check that can save your job [OR …can save a world of embarrassment]




How to capitalize on your annual report investment



How do Basics & More™ courses work?
The Basics & More eCourses are affordable fundraising trainings delivered over the course of three to six weeks. Rather than being overwhelmed with too much material delivered in a conference setting, workshop or webinar, the Basics & More courses have been created to guide you, step-by-step toward achieving your goals, while working at your own pace. These are multi-media self-guided trainings, delivered via email and often including recorded webinars from the top trainers in the business, as well as podcasts, worksheets, guides, a discussion group and bonuses. In instances where it makes a difference, you're encouraged to enroll your entire team — volunteers, staff, board — to maximize your results.
Note:  Yearly Basics & More Ticket buyers and Simple Development System members are automatically included in every Basics & More course.
Your Trainers
Your Nonprofit Annual Report | Basics & More is being presented by Pamela Grow and Jan Gallagher, PhD.
Pamela Grow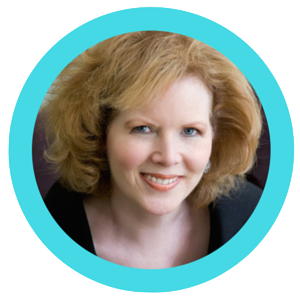 Pamela has raised hundreds of millions through her consultancy, her weekly Grow Report e-newsletter, her Basics & More eCourses, and the Simple Development Systems coaching program. Pam's over-riding goal is to provide exceptional donor-centered fundraising training to small nonprofit organizations — at prices they can afford.
A pioneer in creating online trainings for nonprofit professionals, Pamela created the first online nonprofit storytelling class in 2010, as well as the first online nonprofit stewardship training.  Partnering with Chris Davenport of the Nonprofit Storytelling Conference, she created the landmark program, 100 Donors in 90 Days, and The Donor Retention Project. In 2016, Pam developed the curriculum, branding, and launch for the Veritus Group's Major Gift Academy, the seminal online training for nonprofit major gift officers. In 2010 Pamela was named one of the 50 Most Influential Fundraisers by the influential Civil Society magazine, and in 2016 she was named one of the Top 25 Fundraising Experts by the Michael Chatman Giving Show.Her blog, PamelaGrow.com was named one of 25 Must-Read Nonprofit IT Blogs 2016, and she recently came in at #2 on the Top 75 Fundraising Websites And Blogs For Fundraisers.
Pam's  been featured by the Chronicle of Philanthropy, the Foundation Center and Small Shop Savior, a weekly column of NonprofitPRO Magazine. Pam is also a regular contributor to SOFII, the Showcase of fundraising innovation and inspiration.
Jan Gallagher, PhD
Jan Gallagher is a communications consultant / web content manager / writer / editor for nonprofit organizations.