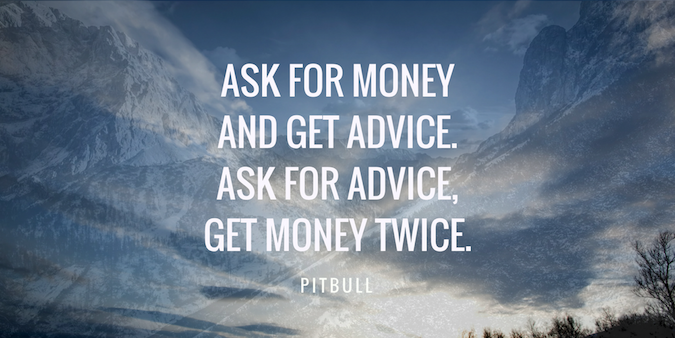 Picture it for a moment…
There I was. In my first job as a development director. I was tasked with creating a development department from the ground up. And I didn't have a  clue what I was doing.
I don't need to tell you it was challenging!
Thanks to a successful local businessman, this particular organization had run a hugely successful capital campaign five years prior, raising over $5 million for a new facility.
And what had they done since?
Nothing. Not a thing.
Major donors were ignored.

Not a single foundation grant proposal had been written in five years.

The businessman who had spearheaded the capital campaign was deceased and none of the data from that campaign was available to me.

The organization had no website.

The organization's annual membership campaign had been outsourced to a succession of different mail-houses. The resulting product was a mess (and donors noticed). Members of the community were angry and the campaign had steadily lost donors and dollars for the past five years.
And the more I dug, the worse things looked.
The closest I'd come to fundraising experience was reviewing grant proposals. I had no clue where to start. 
Frankly, I thought that I'd taken on more – much more – than I could handle.
But, after emerging from head-desk mode, I sat down at my desk and mapped out my very first fundraising plan. I made:
A plan for grants
A plan for public relations 

A plan for a website (the organization didn't have one), and

A plan for growing individual donors
So what happened then? Fast forward a short 12 months and we had:
Raised nearly $150,000 in foundation support, the majority of it general operating support (who's got time for all those grant reports?)

Increased our individual giving by a full 25% – and reduced costs by 31% (boards always love that part, and when you practice retention fundraising it's easy to do)

Begun successful outreach to local businesses, bringing on corporate sponsors like Whole Foods

Established a weekly column in our local newspaper

Launched our first website fully equipped for online giving
AND…

I'd landed my first major gift for $250,000…without an ask!
So, how'd I do it?
The first thing I did was survey our donors.
You see, I knew that the heart and soul of my fundraising plan would be to learn what our donors' motivations were.
Your donors are your best teachers. If you take the time to listen.
Donor surveying will help you uncover your best planned, major, and even monthly giving prospects. And if you're planning a capital campaign any time soon, you should start with a survey.
How are you regularly surveying your donors? Join us for the newest course in our roster, Raise More Money With Donor Surveys | Basics & More™. You'll discover how to raise more money by actively listening to your donors.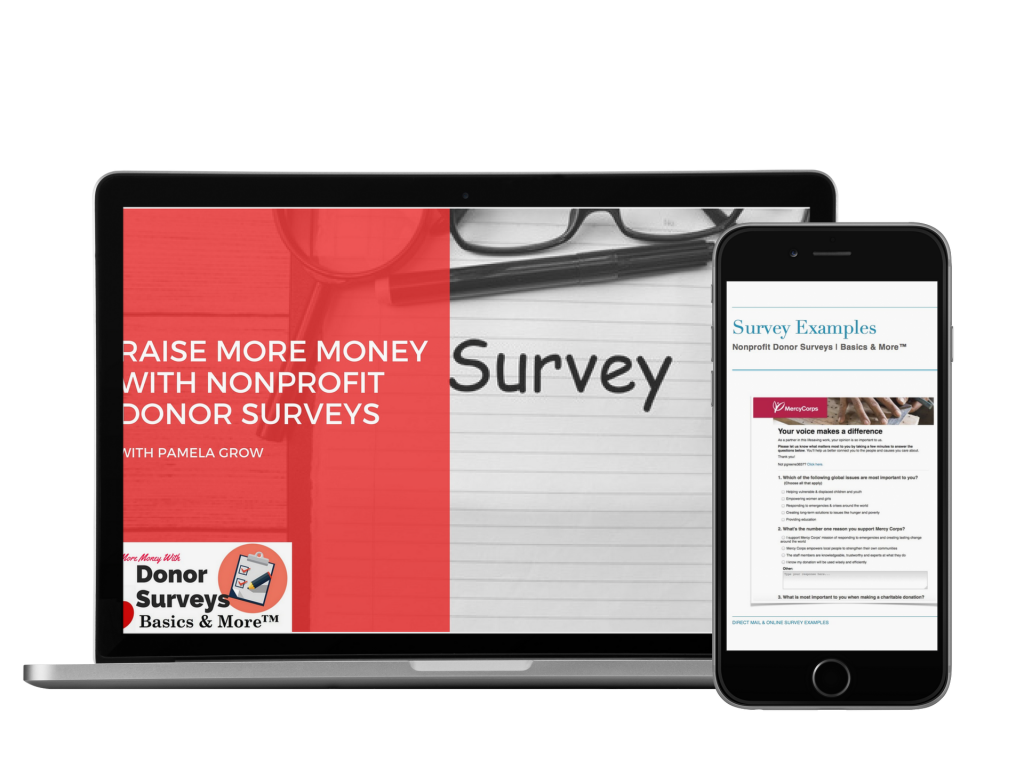 Syllabus
Module One: Feedback & the Future of Fundraising


In this module, you'll discover why customer donor service is more important now than ever before.

ModuleTwo: Developing Your First Supporter Survey
What is the purpose of your survey?

 

In Module Two you'll draft your first survey to uncover potential major gifts, planned gifts, or monthly donors.
Module Three: Incorporating Surveying & Feedback Throughout Your Donor Communications.
Module Four: Utilizing Feedback in Communications Planning. How will you track and use your survey responses? In Module Four you'll learn how to incorporate your donor responses into your fundraising materials and more.
$179

Your Guide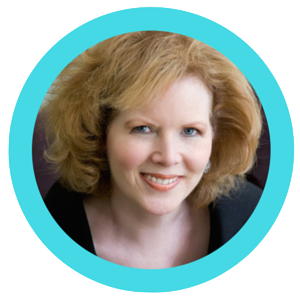 Pamela Grow is the founder of Basics & More™ Fundraising, providing comprehensive training to over 5,000 nonprofit organizations worldwide. She is also the author of Simple Development Systems: Successful Fundraising for the One-Person Shop, considered by many to be the bible of small shop fundraising. 
A pioneer in creating online training for nonprofit professionals, Pamela developed the first online nonprofit storytelling class in 2010, as well as the first online nonprofit stewardship training. Partnering with Chris Davenport of the Nonprofit Storytelling Conference, she created the landmark program, 100 Donors in 90 Days, and The Donor Retention Project. In 2016, Pam developed the curriculum, branding, systems, and launch for the Veritus Group's Major Gift Academy, the preeminent online training for nonprofit major gift officers.
In 2010 Pamela was named one of the 50 Most Influential Fundraisers by UK's Civil Society magazine, and she was recently named one of the Top 25 Fundraising Experts by the Michael Chatman Giving Show. She's been featured by the Chronicle of Philanthropy, the Foundation Center and Small Shop Savior, a weekly column of NonprofitPRO Magazine.