Now that you've created your fundraising plan for 2023, it's time to start planning your donor touches.
How will you go beyond two appeals and a newsletter this year, to creating the kind of "rinse and repeat" system that keeps your donors giving all year long?
How will you be tailoring your plans for new donors, mid-level donors, monthly donors and major donors?
How do you communicate regularly across all channels, especially with limited resources?
If there's one thing decades working with small nonprofits has taught me, it's this. Communicate more and you'll raise more money. It's as simple as that.
Or is it?
Here's the rub: when it comes to donor communications, you need to communicate both frequently and well. Communicating well involves switching from nonprofit "jargon-talk" to your donor's language. And communicating regularly involves scheduling, making a plan, and implementing.
Haphazard communications simply don't work.
You need a system to ensure that you're 'touching' your supporters a minimum of 12 times a year. Easier said than done, especially when your days are consumed with putting out fires.
How do you create a plan to communicate consistently and well with your donors and supporters throughout the year…and follow through and actually do it?
Your Nonprofit Donor Comms | Basics & More™ is a four-week class created to give you a strategic plan for communicating with your supporters and making the best possible use of your resources.
More and better communications = more money. I guarantee it.
This class includes three bonus recorded webinars valued at over $260 and our 12 Touch Donor Portfolio, loaded with examples you can tailor to your mission.
Syllabus
Week One (Monday, February 13: Written Guide: The Who is More Important Than the What
Your audience is not "everyone." Module One will give you a plan for:
Knowing which donors are ready for upgrades,
Reactivating lapsed donors
Welcoming new donors
Converting event attendees into donors
Bringing in new donors
Thanking your donors — throughout the year
Week Two (Monday, February 20): Written Guide: But Direct Mail is Dead, Isn't It?
Direct mail remains one of the most cost-effective communication channels you can master. Without direct mail in your system, you're leaving money on the table. In Week Two, you'll learn:
The difference between reporting…and engaging your donors through the use of effective storytelling.
How to develop a realistic donor newsletter schedule
How to write print newsletters that raise money
How to stagger your asks throughout the year
The importance of engaging your board, staff, donors and volunteers in storytelling
Bonus: Week Two's module includes the Simple Development Systems recorded training, Nonprofit Storytelling, featuring Michelle Sanders Brinson. Week Three's module also includes our 12 Touch Donor Portfolio filled with written templates you can adapt to your organization.
Week Three (Monday, February 27): Written Guide: Email & Social Media: Show Me the Story!
Photography for social media
Creating your email welcome series
Email asks and email communications
How to build effective surveying into your direct mail and email communications
Getting more mileage out of the story: repurposing it for blog, newsletter, email, Facebook, Twitter, and other social media
Week Four (Wednesday February 22): Written Guide: Creating Your System and Executing!
Execution is the hard part, isn't it? In Week Four, you'll learn how to integrate all of your donor communications into one easily manageable calendar, along with simple methods of keeping you on track throughout the year.
How to incorporate seasonal topics into your communications schedule
Topics your donors are interested in, other than you (the 80/20 rule)
Why repeating yourself is a good thing (a very good thing)
Tuition
Tuition for this four-week course is $129. Your one-time registration fee includes up to seven additional members of your team, including board, volunteers, and staff as you would like to include.

Great Deal!
Take advantage of the 2023 Donor Love Bundle, which includes both Your Fundraising Plan & Case for Support AND Your Nonprofit Donor Comms and is available for only $149.
Best Deal!
Enroll in the All Access Ticket for 2023. You'll be automatically enrolled in Your Fundraising Plan & Case for Support, Your Nonprofit Donor Comms, and all our classes for the year including Mastering Monthly Giving, our Direct Mail Masterclass, Legacy Giving, and more!
$449.99
Your Guide
This course is taught by Pamela Grow, founder of Basics & More Fundraising.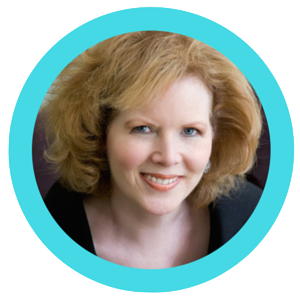 About Pamela
Since 2009, Pamela Grow has been teaching nonprofit professionals how to take their donors from first-time gift to lifetime. Pam is the founder of Basics & More™ Fundraising, providing comprehensive donor-centered fundraising training online to thousands of nonprofit organizations worldwide. She is also the author of Simple Development Systems: Successful Fundraising for the One-Person Shop, considered by many to be the bible of small shop fundraising.
A pioneer in creating online training for nonprofit professionals, Pam created the first online nonprofit storytelling class in 2010, as well as the first online nonprofit stewardship training. Partnering with Chris Davenport of the Nonprofit Storytelling Conference, she created the landmark program, 100 Donors in 90 Days, and The Donor Retention Project. In 2016, Pam developed the processes, curriculum, branding, systems, and launch for the Veritus Group's Major Gift Academy, the leading online training for nonprofit major gift officers.
In 2010 Pam was honored to be named one of the 50 Most Influential Fundraisers by UK's Civil Society magazine, and in 2016 she was named one of the Top 25 Fundraising Experts by the Michael Chatman Giving Show. She's been featured by the Chronicle of Philanthropy, the Foundation Center and Small Shop Savior, column of NonprofitPRO Magazine.
Her weekly email newsletter, The Grow Report, reaches over 35,000 nonprofit professionals.
FAQs
Questions? Email me.
All participants in this course will have direct email access to Pamela for questions about the course materials and how they apply to your non-profit. Ask one question or one hundred questions…we're here to help your organization succeed.
Learn When You Want and Where You Want
One of the best things about this class is that you can read the guides and listen to the podcasts/webinars from the comfort of your own home, office or car.  Instead of having to take time off to go to a full day seminar, you can learn everything you need to know about creating your organization's development plan and case for support — right where you are.
And – you have lifetime access to the class materials! So even if you can't go through all of the class materials right now, you can read and listen at your leisure.  There are no tests or quizzes, only solid information that you can review whenever you are ready, with lifetime access to the course pages.
Q: What is the format of the class?

A: This is an online training that runs for four weeks.  Every Monday (usually by 10 am EST) you'll typically receive both a written class module and multimedia instruction (in the form of either a podcast or recorded webinar/s). The written guide will include 7–10 pages of fundraising course material, worksheets, and templates focused on that week's topic.
Q: What if I miss a class? Can I go at my own pace?

A: Absolutely! This course is designed so that you can go at your own pace. Your materials are delivered every Monday for four weeks, but you have lifetime access to the class materials. This means that if you're in the midst of end-of-year fundraising or have big projects at work, or are taking time off for the holiday, you can finish the course at your own pace, and you'll always have access to the complete course materials as a reference guide. Read how one class participant applied the materials.
Q: What if several people at my organization want to take the class?  Do we each have to pay a course fee?

A: No, you only need to pay once per organization. You may share the course materials with up to seven additional participants from your organization.
Many organizations who have taken the Basics & More online trainings have found that the classes work well as a group project. Each class module includes action steps, and many organizations found that having individual team members review the guides and bonus webinars, and then meeting to discuss the materials and the action steps, lead to the most positive fundraising outcomes.
Q: Do I have to be part of an organization to take this class? Can I just take it on my own?

A: Absolutely.  You don't need to officially be part of a nonprofit organization to take the class.  Individuals wishing to learn more about online fundraising will benefit greatly from this course. Many consultants take the Basics & More courses as a refresher. We also offer a referral program for consultants who wish to refer clients to the classes.
Q: How much does this course cost?

A:  Most Basics & More classes feature an affordable tiered pricing structure. Early Bird enrollees pay $97. Full pricing is $129. Our Monthly Giving Advanced Audit training is $479.
Full day fundraising seminars normally cost $400-$2,000, not including travel expenses, and yet don't offer anywhere near the amount or quality of content that is included in this course.
Q: Is the course guaranteed?

A: Yes. We 100% unconditionally guarantee this class. If you're unsatisfied with the class within the first 30 days for whatever reason, we will refund your fee in full, no questions asked. That's our guarantee to you…you will love this course!
Q: How do I register to take the class?

A: Use the registration button on this page.
Q. I'm a consultant and I think this program would be good for a few of my clients. Do you have a referral program?
A. We do. We offer a 30% affiliate payment for every registration. Sign up here for the Basics & More affiliate program. You might also consider enrolling yourself and using the teachings in creating your clients' year-end fundraising programs.