Create Your BEST EVER End-of-Year Campaign
Course Description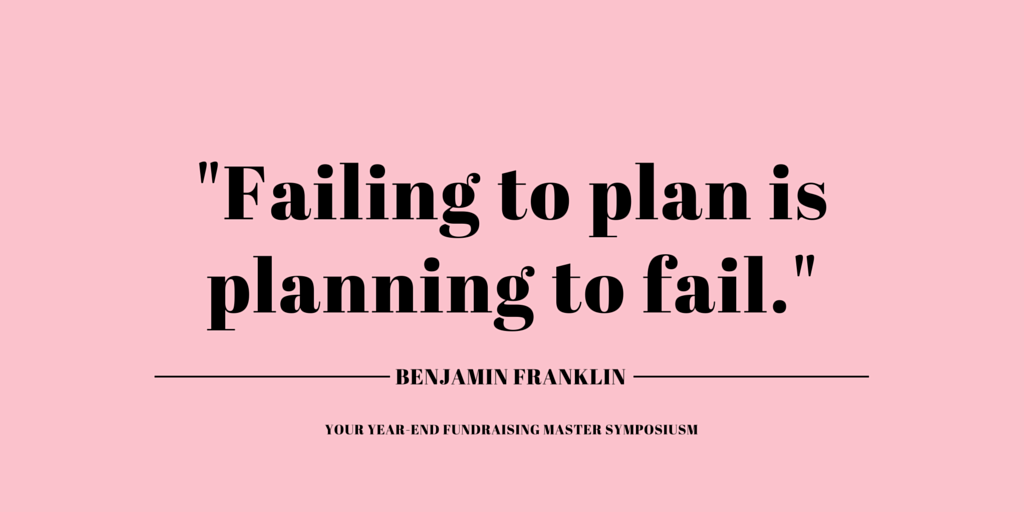 Your Best EVER
Year-End Fundraising Campaign –Guaranteed!
Create an exceptional fundraising campaign that breaks all your previous records.
Is this you?
Are you worried about meeting your year-end fundraising goals?
Do you need to put a plan in place that will raise the money your nonprofit really needs?
Are you worried that time will slip away from you and all of a sudden, it will be November and you'll be seriously behind?
Has your annual fund been on the downturn lately? How do you get it back on track?
Are you wondering how to take advantage of crowdfunding, social media and branding to make your year-end campaign really soar?
If your answer is YES, then here's help!
DECEMBER IS THE GIVING SEASON
and it will be here before you know it!
Just think: Your organization could be raising as much as 70% of your annual funding in the last six weeks of the year. And a full third (33%) of gifts made in December will occur on the last two days of the month.
If you're smart and organized, you can maximize this opportunity and truly help your cause gain the money it needs.
Plan to join fundraising master trainer Gail Perry and me for a series of live webinars created especially for you. Beginning August 23, through the month of September, you'll be guided step-by-step through a fail-safe plan to supercharge your year-end fundraising.
We've gathered together a team of the best nonprofit experts, including Tom Ahern, John Haydon, Leah Eustace ACFRE, Shanon Doolittle, Brock Warner along with a few surprise guests. Together, we'll plan your entire campaign:
From your organization's direct mail letter,

To your email campaign,

To your social media campaign,

To a foolproof plan for maximizing GivingTuesday.
Gail and I are with you every step of the way.
We'll leave no stone unturned in our mission to ensure your best year-end campaign ever. We guarantee it.

Here's all you'll be receiving with Your BEST EVER Year-End Fundraising Campaign:
Seven live webinars featuring your own personal team of nonprofit experts (a $900 value!)
60 Direct Mail Tips in 60 Minutes
Canadian fundraising guru Leah Eustace shares her top learnings after more than 20 years in fundraising, and hundreds of millions of dollars raised through the mail. The pace will be fast and furious! You'll get expert tips that will help elevate your direct mail program to a whole new level. We'll talk storytelling, testing, postage, donor psychology, paper, budgets … the list goes on! Leah will show you how to use the envelope, the reply device, the PS, imagery, and signatories to boost additional revenue. She'll share examples of appeals that knocked their target revenue out of the park, and ones that didn't do so well (and why).
Creating an Integrated Year-End Campaign That Captures Your Donors' Attention
How to weave email, direct mail, phone, social media and your website together to amp up your fundraising appeal's reach and power.
What kind of fundraising campaigns have the most impact with donors? The ones that integrate all different forms of media into one coordinated message. Join fundraising guru Brock Warner to learn exactly how to pull off a fully integrated year-end campaign. You'll discover how to craft a powerful campaign that weaves email and direct mail together so they echo each other. We'll show you how to use social media, phone calls and your website to ramp up and amplify your year-end appeal message. You don't have a team of experts behind you to be wildly successful. Whether you are in a large or a small shop, you can absolutely max out your results and impact. Brock will break down the components of an integrated campaign that puts all your communications tools to work — to help you raise the most money possible this year-end.
Acquisition, Retention, Renewal, and Upgrading – Made Possible Through the Power of Donor Love
Can you really write to your donor in a personal, enthusiastic, warm tone? Can you really make it all about the donor and not all about your organization? It's harder than it looks!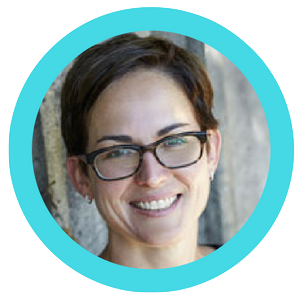 Join Canadian guru Jen Love, Partner at Agents of Good, to learn the ingredients to a truly donor-centered letter. Let's learn how to speak directly to your donor, and touch their heart. Jen leads the way for #donorlove. We'll focus on donor acquisition, and also how to retain, renew and upgrade your donors through donor love!
How to Promote Your Annual Appeal with Social Media – A blueprint for turning donors into salespeople, and generating online buzz.
You've invested lots of time and money towards your year-end fundraising campaign. But are you neglecting the power of your social media followers? How will you use Facebook, Twitter, and Instagram to generate buzz about your appeal? Social media guru and author of Facebook for Dummies, John Haydon will show you how to extend the reach and impact of your annual appeal with social media, how to boost donor acquisition and retention, and engage core supporters in spreading the word!
How to Craft a Winning Year-End Email Campaign
December is right around the corner, and you know what that means – GivingTuesday campaigns and the all-important last-minute emails at the very end of the year. But what if you were primed and ready before the madness began. And knew exactly what you needed to do raise more money than you've ever done before in an email campaign? If that sounds like fundraising bliss,
then you don't want to miss this webinar, featuring Shanon Doolittle. Come ready to learn:
Why you need to send multiple emails to donors to get more gifts
What an email sequence is and why you need it if you want to raise more money
Why focusing on deadlines instead of storytelling is more important at year-end
How to write irresistible subject lines that skyrocket your open rates
And so much more!
Use Crowdfunding to Drive #GivingTuesday & Year-end Success
Donors contributed more than
$34.4 Billion
via crowdfunding campaigns in 2015. Was your nonprofit one of the lucky recipients?  Don't be left out! Learn how you can use crowdfunding to make this year-end fundraising campaign your best ever.  We'll show you how to start strong on #GivingTuesday and keep the momentum going until
December 31st
. Led by Rachel Ramjattan, CFRE.
Registration is available for just $249! (Available in two payments of $124.50!)

Gail Perry, MBA, CFRE, is an international fundraising consultant, speaker, trainer and thought-leader. She is a leader in the new breed of fundraisers who are on the cutting edge of fundraising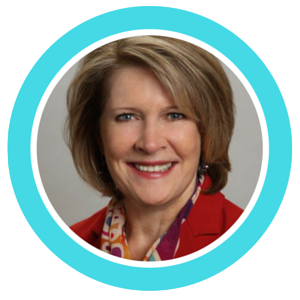 today.  Her Fired-Up Fundraising approach, developed over the past 25 years as a non-profit philanthropy expert, has helped organizations raise hundreds of millions in gifts.
Gail's practical and refreshing approach to raising money in today's world pulls from the very latest innovative strategies.  An inspirational and popular speaker, she leads energizing fundraising workshops and board retreats around the globe.  She particularly enjoys working with nonprofit board members; introducing them to a new perspective on fundraising and ways they can be successful.  Her book, Fired-Up Fundraising: Turn Board Passion into Action (Wiley/AFP)  has been called the "gold standard guide to building successful fundraising boards."
Gail launched her fundraising career at Duke University and then went on to lead fundraising at the Kenan-Flagler Business School at the University of North Carolina at Chapel Hill.  You can read her weekly blogs at FiredUpFundraising.com, and also find her provocative articles at Fundraising Success, Guidestar and Capital Campaign Magic.
Pamela has raised hundreds of millions through her consultancy, her widely-read weekly Grow Report ezine, her esteemed roster of "fundraising fundamentals" Basics & More ecourses, and her coaching program. Her overriding goal is to provide exceptional donor-centered fundraising training to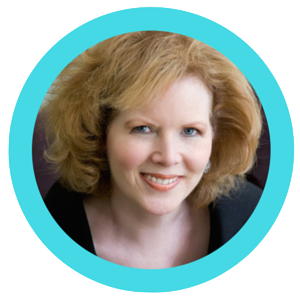 small nonprofit organizations — at prices they can afford. With Chris Davenport, Pamela created the landmark program, 100 Donors in 90 Days, along with The Donor Retention Project, a series of interviews with the world's leading donor retention experts.In 2016, she partnered with the Veritus Group for the launch of Major Gift Academy, the seminal online training for major gift fundraisers. In 2010, Civil Society magazine named Pamela one of the 50 Most Influential Fundraisers; in 2013, the Business of Giving named her one of America's Top 40 Most Effective Fundraising Consultants; and in 2016, The Michael Chatman Giving Show named her one of the Top 25 Fundraising Experts. She's been featured by the Chronicle of Philanthropy, the Foundation Center, and Small Shop Savior, a weekly column of Nonprofit PRO Magazine. She is a regular contributor to SOFII, Charity Channel, and more.
Not enough hours in the day? We've got you covered. With Basics & More™ fundraising fundamentals ecourses, you'll be integrating training into your daily schedule in a thoughtful, methodical way that creates real change.
Basics & More™ eCourses have provided stellar training to over 4,000 nonprofit professionals
on topics including stewardship (Power of Thank You), direct mail fundraising, monthly giving, nonprofit storytelling, online fundraising, foundation fundraising, major gift fundraising, writing your fundraising case for support, and more. Often imitated but never duplicated,
Basics & More™
are the leaders in the industry because they work. There are no live webinars you need to be present for. All podcasts and recorded trainings are available on demand. And, once you register, the materials are yours to keep, to re-use when you need a refresher, or to share with a new volunteer or staff member. So even if you can't go through all of the class materials right now, you can read and listen at your leisure. There are no tests or quizzes, only solid information that you can review whenever you are ready. Read about how one participant fit a Basics & More™ course into her
busy schedule by clicking here
.
Studies have shown that approximately 5% of conference attendees actually act on what they've learned.
Based on fundraising best practices and the latest research in brain science behavior, Basics & More™ fundraising fundamentals eCourses have been created to guide you incrementally towards implementing positive change. When you enroll in a
Basics & More™
eCourse, every Monday morning, you'll receive (via email) comprehensive guides, worksheets, recorded podcasts and webinars, covering the topic of the week that you can read on your computer, smartphone, tablet or e-reader, or print out to read at your convenience. Each guide contains 10-30 pages and presents everything you need to know to grow your organization's fundraising. All participants in this course have direct email access for questions about the course materials and how they apply to your non-profit. Ask one question or one hundred questions… we're here to help your organization succeed. You'll also be included in a private 'members only' Facebook group, the ideal opportunity to bounce ideas or questions off your colleagues.
Your success is my ultimate goal.
If, for any reason, you are dissatisfied with this course, we offer a full 100% no-questions-asked, 30-day money-back guarantee.
Are you a consultant to nonprofit organizations? If your clients or subscribers could benefit from training in fundraising fundamentals, you might want to consider becoming a valued Affiliate for the
Basics & More
eCourses.
Since 2010, Basics & More™ fundraising fundamentals eCourses* have helped thousands of nonprofit organizations all over the world grow their funding exponentially. Basics & More™ trainings have included:
nonprofit storytelling
stewardship (Power of Thank You)
nonprofit communications, including direct mail, money-making newsletters, email marketing and more
board fundraising
major gift fundraising
foundation grants
fundraising planning and developing a case for support
creating your organization's culture of philanthropy, and more
Courses are priced at under $100, and enrollment includes up to eight team members. Many of your peers are using
Basics & More
™ trainings to bring everyone on board. Our referral program is one of the most generous in the industry. For every
Basics & More
™ enrollment, you'll receive a 40% commission. 
Click here to sign up
.