US corporate giving accounts for a mere 5% of overall charitable giving.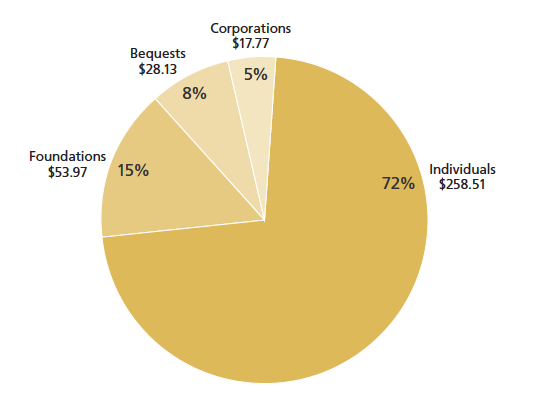 Does it really make sense to spend your valuable time, energy and resources cultivating business and corporate funding?
Yes! If you're fundraising smart, business and corporate partnerships can add immensely to your organization's bottom line. Introducing Smarter Business Fundraising | Basics & More™ where you'll learn how to fundraise smart with local community businesses, master the strategies behind corporate sponsorships, and more.
In this four-week multi-media online course, we'll cover direct giving, corporate foundations, cause marketing, matching-gift programs, corporate volunteering, in-kind donations, and creative ways you can engage local businesses (with little to no cost to the business!).
Taught by Pamela Grow, founder of Basics & More™, and Linda Lysakowski, ACFRE, author of Raise More Money from Your Business Community, Smarter Business Fundraising is a practical course that will help you develop a plan to raise more money from your local business community right away. This four-week course includes live and recorded webinars.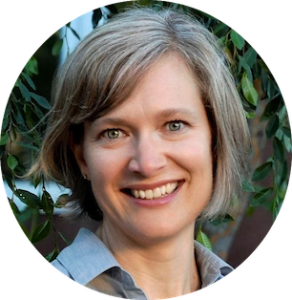 "Based on the excellent advice presented in your Monthly Giving course, we've increased our monthly donors by 242% in just 7 months! We're excited to keep building on this success in the coming school year."
Rachel N. Rodriguez, MPA, MSW
Development Director, Mountain Mahogany Community School
"There is truly NO better small shop resource!!!"
Dr. Janet Buchanan, CFRE
Vice President, Philanthropy
Carroll Lutheran Village
" After we implemented the simple Reply sheet recommended in one of your webinars after just three months we've already added 40 new monthly donors! Thanks so much Pam!"
Karen Shannon
Development Coordinator
The Class Modules: Smarter Business Fundraising | Basics & More
Here are the weekly course modules you will be receiving:
Week One (June 19) Why Business Philanthropy?
What do you need to have in place to raise money form your local business community—volunteers, a case statement that will appeal to business leaders including an economic impact statement. We'll also talk about how to access the decision makers and how to involve volunteers to help you raise money form the business community.
Week Two (June 26) Corporate Grants & Sponsorships
What do corporate sponsors really want? What do you need to include in your pitch? How can you write a good sponsorship proposal? Where do you go to meet sponsors? In Week Two, you'll discover what corporations and businesses are looking for in the charities they support.
Week Three (July 3): Raising Money with Your Community
How can you raise anywhere from $5,000 to $50,000 using short, easy-to-implement campaigns with your business community? Your Week Three module includes a bonus recorded webinar, Fundraising with Businesses for Wicked Small Shops, from cause marketing genius, Joe Waters.
Week Four (July 10) Your Successful Business Appeal
In this session you'll discover everything you need to do to run a successful annual business appeal, including how to recruit volunteers, where to find them, how to organize them and how to keep them involved and excited about your organization.
"I intend to implement the three stories every board member should be able to tell from your video interviewing Christopher himself on Storytelling for Board Members (from your e-course Nonprofit Storytelling – which my marketing director and I went through together, discussing what we want to share and implement with board and staff. I highly recommend it!)."
Ruth Jones, Director of Fund Development, Presbyterian Manor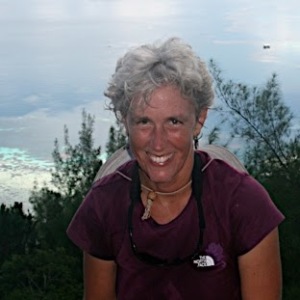 "I had great success with the last course I took with you. My first EOY appeal campaign (sent mid December, a 4 page letter and lots of 'yous':) came in 38% higher than the previous year so far! And envelopes are still coming in. Very exciting."
Margo Reveil, Cook Inletkeeper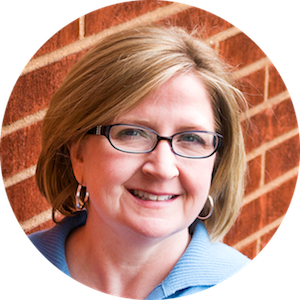 "If you are struggling with creative ways to connect with your donors, then Pamela Grow's newsletter course is just what you need.
I took this course last year and was able to immediately put some of the ideas and suggestions I learned from her class to work. Donor-focused newsletters can bring in a lot of funds for your nonprofit if done right. Take this course and start off on the right foot. Otherwise, you're leaving money on the table."
Michelle Sanders Brinson
Nashville Rescue Mission
"We have really loved being a part of your program and learned a ton!! Please know you are a big part of our development team here at the Intervale

Center, and we not just achieved but
exceeded our community fundraising goals by $24,000 
thanks for great advice and support from 
Simple Development Systems
!!"
Mandy Fischer, Development Manager, Intervale Center
The price for the course, including all PDF modules, recorded webinar trainings, live webinar, worksheets, podcasts, and life time access is just $97!
Your one-time registration fee includes as many members of your team, including board, volunteers, and staff as you would like to include.
Register for this Course

Order Smarter Business Fundraising | Basics & More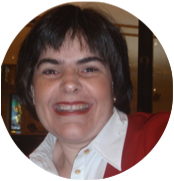 "THANK YOU… for being the wind beneath my wings. These words seem so inadequate to express my gratitude for all that you have taught me this past year. Your emails are a blessing. I receive many from well-known CFRE gurus but NONE are as useful as yours. Most are content marketing pieces aimed at selling ebooks, Webinars, or expertise. Yours, on the other hand, have one simple goal — empowering people to raise money for causes they are passionate about."
Rachel Ramjattan
NonprofitPlus
"We hit our Year-End fundraising goal and still have 2 weeks left! We implemented everything we learned in the webinars. Feeling so proud — best $250 ever spent!"
Lyndsey Butcher
SHORE Centre from Planned Parenthood Waterloo Region
"I just purchased your year-end fundraising course and it's incredible!  And this is coming from a person who took SEIU's PAC from 9.2 million to 21.5 million in 24 months.  You are just incredible!"Hayden L. Mora
This course is taught by Pamela Grow, founder of Simple Development Systems | The Membership Program and Basics & More Fundraising and Linda Lysakowski, ACFRE.
About Pamela
P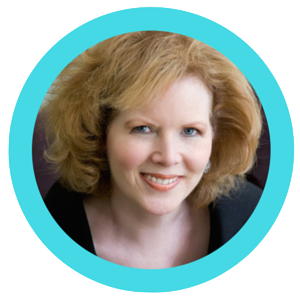 amela has raised hundreds of millions over the past 16 years. The Grow Report, the leading e-newsletter for small to mid-sized nonprofits, reaches over 30,000 subscribers weekly, and her regular Motivate Monday sessions delight and inspire nonprofit professionals everywhere. Her popular Basics & More Courses and Simple Development Systems membership program have provided instruction to over 6,000 nonprofit professionals. Pamela's over-riding goal is to provide exceptional fundraising training to small nonprofit organizations — at prices they can afford. Early in her career, Pamela was named one of the 50 Most Influential Fundraisers by the influential Civil Society magazine. In 2016 her blog was named one of the 25 Must-Read Nonprofit IT Blogs by BizTech, and she was recently named one of America's Top 25 Fundraising Experts by the Michael Chatman Giving Show.  In 2016, with the Veritus Group, she developed Major Gift Academy, the premier training for major gift officers and their managers. She's been featured by the Chronicle of Philanthropy, the Foundation Center, and NonprofitPRO. She is a regular contributor to SOFII, the showcase of fundraising innovation and inspiration, and Charity Channel.
About Linda
Linda is one of slightly more than 100 professionals worldwide to hold the Advanced Certified Fund Raising Executive designation. In her nearly twenty-five years as a philanthropic consultant, Linda has managed capital campaigns, helped hundreds of nonprofit organizations achieve their development goals, and trained more than 32,000 development professionals in Canada, Mexico, Egypt, Bermuda, and most of the fifty United States. 
Linda is the author of Recruiting and Training Fundraising Volunteers; The Development Plan; Fundraising as a Career: What, Are You Crazy?; Capital Campaigns: Everything You NEED to Know; Are You Ready for a Capital Campaign? workbook, Raise More Money from Your Business Community; Raise More Money from Your Business Community This Year workbook, Fundraising for the GENIUS 1st and 2nd editions, a contributing author to The Fundraising Feasibility Study—It's Not About the Money and YOU and Your Nonprofit Board, co-editor of YOU and Your Nonprofit and The Nonprofit Consulting Handbook; and co-author of The Essential Nonprofit Fundraising Handbook , Nonprofit Strategic Planning, The New Donor, and The Leaky Bucket: What's Wrong With Your Fundraising…And How You Can Fix It. 
In addition to her consulting and training practice, Linda serves as Acquisitions Editor and Marketing Editor for CharityChannel Press and For the GENIUS Press.
"Last week, I received my first $100,000 gift. I have such great stories to tell about the good work we do. It's easy to be passionate when you're doing what you love.I do not have any staff and my board has set a goal for me of $1 million by December 31, 2014. I really received the reigns of the foundation in late October. Since then, I have raised nearly $325,000. My annual appeal was very successful.
Using your book, webinars, classes, etc. I am moving forward nicely!
As your emails always say, Yes, you have my back!"
Teri Donaldson, Executive Director, The Futures Foundation
"As the new Associate Director of Development at a not-for-profit senior retirement community, I was told that year-end giving was almost non-existent therefore, no real effort had been put into a campaign. The rationale was donors were bombarded with requests and we were always at the bottom of their list. Taking cues from Simple Development Systems (I purchased two years ago), I came up with a plan in mid-September and presented to my boss. Her words were, 'Okay, what do we have to lose?' The campaign used direct mail, email and social media. The direct mail had three pieces that dropped in late November, early December, and late December. I used a letter from the CEO, a letter from a resident, and a postcard — all telling a story. And it worked! Not only did the year-end giving increase by 54%, we raised awareness and received several compliments. HUGE win and, hopefully, a great start to our 2017 fundraising."
Shelley
"I wanted to thank you for this course. I wanted to share that for the first time in our five years, we raised over 100K in program revenue and I think it was in large part due to this course and what I implemented. I need to look further, but program revenue for Q42015 was 28.7k. For Q42016 program revenue was 42k! Amazing! I will be back for more learning from you…thank you for serving those of us who feel called to bring hope to the world!"
Brooke F. Sulahian, President & Co-Founder, Hope for Our Sisters, Inc.
Learn When You Want and Where You Want
Basics & More™ fundraising fundamentals self-guided courses were created with your busy schedule (and budget!) in mind. Modeled after the 12-Touches that forms the cornerstone of Simple Development Systems, Basics & More™ classes guide you incrementally toward discovering your own system for fundraising success. One that works for your organization, your resources, and most importantly, your donors.

If you've never taken an online course before, you'll find that, unlike many other online courses, the materials for the Basics & More™ eCourses are released week by week. Our research has found that receiving your training in short chunks helps you focus on each module–one at a time–and encourages you to take action.
Additionally, these courses are designed to be followed in the order in which you receive them. Everything in Basics & More™ is foundational. The lessons build upon one another, and are FAR more powerful when executed in sequence.
I've been meticulous in structuring all my courses in such a way that everything is streamlined and sequential.
That means that you never get stuck wondering what to do next.
Your ONLY job is to begin with the end in mind, and then let ME guide you through the systematic workflow that gets you there. If you're going to be on vacation, or you'll be missing a week, you may want to set the course aside to tackle it at a later date.
When a bonus expert recorded webinar or podcast is included with your course materials, it's meant to be viewed with the module it was included with. Remember, too: you'll always have lifetime access to these course materials. So if you're unable to implement everything during the period of the course, you can always return to the modules (some of my course registrants come up with questions months after a course has ended). And, of course, always feel free to reach out directly to me with any questions you might have.
Read how one participant fit Basics & More™ into her busy schedule: click HERE.
Additionally, we do encourage you to register additional staff, volunteers, and board members. It helps bring everyone together on the same page, learning how to fundraise the right way (smart, no?). Many of our organizations apply the courses as a group project: for instance, one individual is tasked with reading the module, another is assigned a webinar to view, and another is given a writing assignment. Any additions to this course should be in by the Friday before we start Week Two.
To keep your training costs down, Basics & More™ courses are delivered exclusively via email. There is no website to access or login to. But you can't receive what you've paid for if your IT department has set up firewalls that are preventing delivery of your course materials. Course materials are automatically generated. If you don't see yours, check your spam filters. In some instances we will request an additional or personal email address to ensure that you receive your lessons.
"Simple Development Systems is AMAZING. I am so glad we signed up for it — it has been an incredible support for me and our Development Associate. We don't have a senior development person — it's just me on top of being executive director, and your program has had JUST the right approach for us. I feel like we are doing things more effectively and efficiently — the webinars, resources, newsletters/emails, it has all been terrific. I am recommending it to other folks right and left!"
Julia R. Wilson, Executive Director, OneJustice
"Breaking down the process into segments takes away the 'overwhelm factor' of a workshop or a webinar and guides you incrementally into achieving what you thought was impossible! You provided valuable insight into all angles of how to write a meaningful piece to insight reaction from donors. Great work!"