Do you have a plan in place to slay your year-end fundraising goals?
Or will you be spending the last weeks of the year in panic mode, wondering what tactics you could have used to raise more money?
Just think: some organizations raise 70% of their donations during the last six weeks of the year. And nearly a third of all annual giving happens in December!
Don't let it slip away!
You've got time to create an exceptional multi-channel fundraising campaign that breaks all your previous records. All you need are the right tools to make it happen.
Does any of this sound like you…?
Are you worried about meeting your year-end fundraising goals?

Do you need to put a plan in place that will raise the money your nonprofit really needs?

Are you worried that time will slip away from you and all of a sudden, it will be

 

November and you'll be seriously behind?

Worried about how your organization can stand out in a sea of fundraising appeals?

Has your annual fund been on the downturn lately? How do you get it back on track?

Are you wondering how to take advantage of crowdfunding, social media and branding to make your year-end campaign really soar?



If your answer is YES to any of these, fret not. Help is on the way!

DECEMBER IS THE GIVING SEASON…and it will be here before you know it!
Have you created a timeline for your fall campaign? Do you know what it takes to:
Create a direct mail letter that captures donors hearts — and their support?

Develop a wholly integrated campaign, one that includes direct mail, email, and social media — even when your databases don't talk to each other?

Craft an emotional story that speaks to your donors?

Develop a gift string based on science, not guessing, guaranteed for success?



It can feel pretty chaotic at times, can't it?
Direct mail, email, online, social media, #GivingTuesday – where do you put your focus? How and where do you share your organization's best story? Your annual fund drive has been on the downturn for the past three years. How do you get it back on track? You'll find the answers in Your Best Year-End Fundraising EVER: The System. And more.
This recorded series of recorded webinars have been created to guide you step by step, through a foolproof plan for your year-end fundraising.
A plan that empowers your organization to not only meet goals, but crush them.
We've gathered together a team of the best nonprofit experts, including Mary Cahalane, Simon Scriver, Erica Waasdorp, Julia Campbell, Robin Cabral, CFRE, John Haydon, and more.. From start to finish, we're planning your best ever year-end fundraising campaign! You'll discover:   
Pamela's foolproof strategies and template for planning your year-end campaign.

Our step-by-step formula for writing your year-end email sequence, including an exclusive bonus guide featuring "done-for-you" year-end emails from organizations just like yours

The secrets to writing a letter that will capture your donor's heart *and* support

How to find and create your organization's best story

How to use the phone to skyrocket your year-end result – including sample scripts!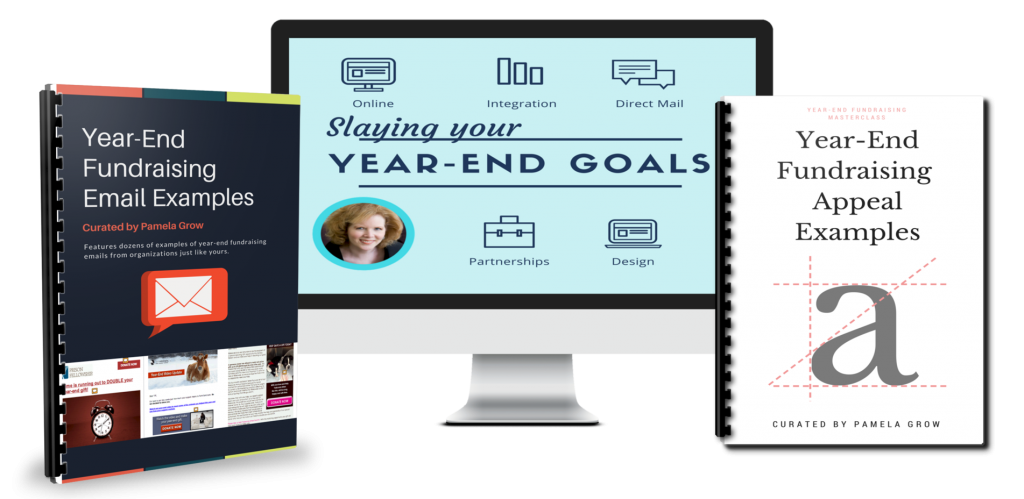 Is that all? Nope. This masterclass series is loaded with bonuses, including…
Been wanting to use video but have cost concerns? You'll also gain access to my member's exclusive recorded webinar training guiding you, step-by-step, through the process of creating powerful nonprofit video on a budget!




Wondering the best way to appeal to your monthly donors during year-end campaign season? We've got you covered with a bonus live webinar with the monthly giving master, Erica Waasdorp.



Through it all, I've got your back, and you've got my support, anytime. Along with my team of experts, we'll leave no stone unturned in our mission to ensure your best year-end campaign ever. I can guarantee it.
Register now!

Here's all you'll be receiving with

 

Your Best Year-End Fundraising EVER: The System:
Nine recorded webinars featuring your personal team of nonprofit experts (a $900 value!) personally selected to guide you step-by-step in creating your organization's multichannel, year-end fundraising campaign that doubles (or even triples) your 2016 results.




Year-End Fundraising Appeal Examples booklet: loaded with examples of direct mail fundraising appeals from organizations just like yours

Year-End Fundraising Email Examples: Develop your campaign series by referencing this booklet of examples from dozens of nonprofits. Includes hundreds of tested email subject headers!
Recorded webinars from my vault on the specifics of creating a powerful nonprofit video – on a very small budget, how to ask in person to boost year-end results, and more!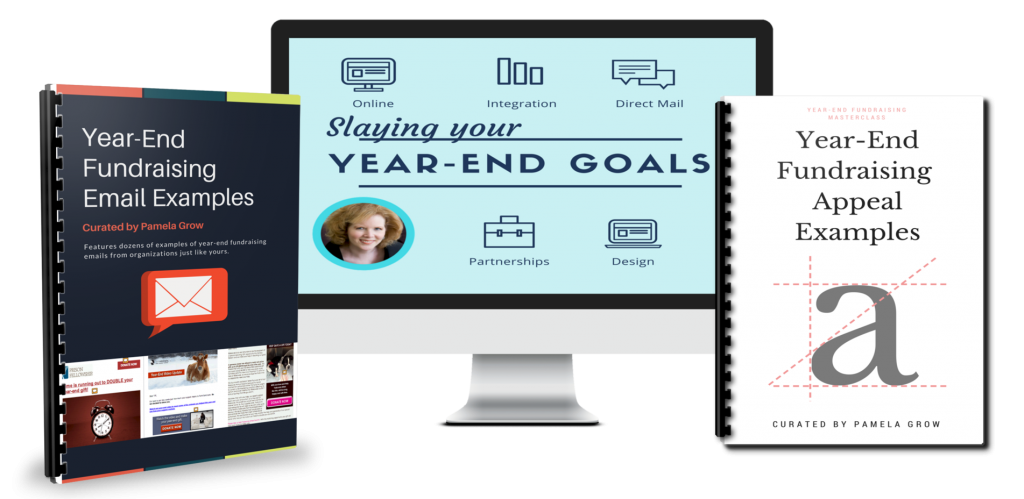 When you sign up to participate this year, you'll also get access to ALL the materials from last year's training series on Year End Fundraising, including:
Creating an Integrated Year-End Campaign That Captures Your Donors' Attention,

 

with Brock Warner
Donor-Centricity: How Changing the Way Your Nonprofit Writes Can Double Your Donations (at least),

 

with Tom Ahern
How to Promote Your Annual Appeal with Social Media,

 

with John Haydon
Use Crowdfunding to Drive #GivingTuesday & Year-end Success,

 

with Rachel Ramjattan
How to Craft a Winning Year-End Email Campaign,

 

with Shanon Doolittle
Creating a Truly Donor-Centered Appeal Letter That Touches Hearts and Inspires Gifts,

 

with Jen Love
Presenters
Your Best EVER Year-End Campaign | The System
Pamela Grow, Founder Basics & More Fundraising
How will you be setting the foundation for a year-end campaign that breaks all previous records? In this introductory live webinar with Pamela, you'll discover
Why beginning with the end in mind is critical for your year-end success

How to "warm up" your donors

What metrics you need to review from last year,

How to create your year-end fundraising plan from start to finish, from print to email to online to social media to those face-to-face asks.

How to make your #Giving Tuesday all about the donor — and ways to keep #GT donors giving!
You'll receive our step-by-step template and board member worksheets guaranteed to get everyone in your organization on the same page — and result in your most successful year-end campaign ever. We guarantee it.
Write a Year-End Fundraising Appeal That Speaks to Your Donors' Hearts
Mary Cahalane, Leading Copywriter & Nonprofit Consultant
Are you looking to write an appeal letter that doubles your results from your last appeal? Is it magic? Nonprofit copywriter and small shop specialist, Mary Cahalane, will give you the pointers you need to write to inspire your donors to give gladly, give generously and give often. Join us to discover: 
What you need to know about your donors to write to their needs

Specific strategies to make a good first impression

Identifying content – what your donors needs to hear from you
Create Your Best Year-End Story & Theme for Your Campaign
Whose story is it? And how do you know it will resonate with YOUR donors? In this session with Julia Campbell you'll discover how to find the best story to connect your donor with your mission. From your story comes your campaign theme — one that you'll integrate into your letter, your online campaign, Facebook, Instagram and more. Brought to you by the author of Storytelling in the Digital Age: A Guide for Nonprofits.
Develop a Gift Range Chart and Customized Gift Strings to Maximize Year-End Fundraising
Robin L. Cabral, MA, CFRE
Development Consulting Solutions
In this session, you'll maximize your year-end giving by:
Developing a gift range chart for your specific fundraising goal

Creating custom gift strings for a variety of identified donor segments i.e. major donors, lapsed donors, etc.

Learn how to use the gift range change to monitor and report on your efforts.
Engaging Monthly Donors in Year-End Giving 
Erica Waasdorp, Author, Trainer
Monthly Giving. The Sleeping Giant
President of A Direct Solution
Do you include your monthly donors in your year-end campaigns? If so, what's the best way to do so? Or should you not approach them at all? To ask or not to ask. That's the question!
Erica will show you some examples and results of how you can engage your monthly donors in your year-end giving approaches both online and off-line so that they feel good and make additional gifts.
Using The Phone To Boost Your End of Year Results
Simon Scriver, CFRE, Award-winning Irish Fundraiser
How can you use the telephone with your year-end fundraising plans? You'll be surprised at how this classic tool can bump up your results and bring in donors that otherwise wouldn't have given. Nothing is quite as personal, flexible or cheap…and everyone can and should be using it!
In this webinar you'll learn:
The structure of stewardship and solicitation calls – sample scripts that you can steal.

The inevitable no's and the best way to deal with them.

Thank you calls that raise more money without even asking.

Tips and cheeky tricks to get supporters saying YES!
Your Best Year-End Campaign Email Series
John Haydon, Nonprofit Marketing and Fundraising Extraordinaire & Trainer
In 2016, the number of donors that said that an e-appeal motivated a gift jumped 40% from 2015. Join us as master digital strategist John Haydon walks you through
Why one email is never enough

How to create your campaign email series

How to write irresistible subject lines your recipients can't help but open

Tips to make sharing your emails almost compulsory

And more!
Creating a Donor-Focused Online Donation Page
Beate Sørum
Are you losing online donors because your donation page is actively turning donors OFF? Join us when brilliant international digital fundraiser, Beate Sørum shares exactly what a donor looks for in your website — and how to give them what they need.
Ask the Expert: Year-End Copywriting Cure
Jeff Brooks, Sheena Greer, Mary Cahalane
Feedback? Yes, please! If you'd like an opportunity to get feedback on your email, direct mail, or campaign design — before it goes out — Join us as  Jeff Brooks, Sheena Greer, and Mary Cahalane, dispense with critical copywriting advice in our  Ask the Expert: Year-End Copywriting Cure session. You'll get all your questions answered, along with direct feedback and suggestions for strengthening your fundraising appeal. 
Do you need to take it to the next level?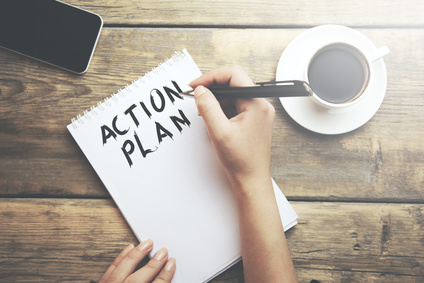 Do you know your organization needs personal attention in launching your year-end fundraising campaign? With Pamela's Grow Consulting Implementation (GCI), you'll not only receive access to the six-week webinar series, Pam will also work with you personally, step-by-step, to help you plan, build and launch your 2017 year-end multi-channel campaign, from start to finish.
If you know you need an edge to slay your fundraising for 2017 and you don't know where to begin, fret not.
GCI is your ultimate solution.
GCI Grow Consulting Implementation is priced at only $995 and you'll receive:
VIP seats to all 9 of

 

Your Best Year-End Fundraising EVER: The System

 

webinars for you and a team member

Three 30-minute one-on-one calls with Pam, where we'll keep you accountable and discuss your organization's unique challenges and opportunities

Fast Response Email Access and Answers

 

in the weeks leading up to December 31

Personal review and suggestions of your fundraising copy, from your direct mail to your email — I've got you covered!

I've never been available for personalized help quite like this. Should you choose to take advantage of this opportunity, I'll be coaching you every step of the way and holding you accountable as you take the wisdom gained from the webinars and implement everything you learn, finding ways to make it work for your organization – and your donors.
I've only got ten of these spots available and if you act now, one of them could be yours.
Questions or concerns? As always, I'm only an email away. And if you'd prefer a phone chat to gain additional insight about this offer, email my assistant and we'll schedule a call.

Registration for Your Best Year-End Fundraising EVER: The System is available for a limited time just $199!

This course is taught by Pamela Grow.
About Pamela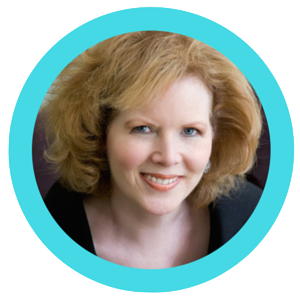 Pamela has raised hundreds of millions through her consultancy, her weekly Grow Report e-newsletter, her Basics & More eCourses, and the Simple Development Systems coaching program. Pam's over-riding goal is to provide exceptional donor-centered fundraising training to small nonprofit organizations — at prices they can afford.
A pioneer in creating online trainings for nonprofit professionals, Pamela created the first online nonprofit storytelling class in 2010, as well as the first online nonprofit stewardship training.  Partnering with Chris Davenport of the Nonprofit Storytelling Conference, she created the landmark program, 100 Donors in 90 Days, and The Donor Retention Project. In 2016, Pam developed the curriculum, branding, and launch for the Veritus Group's Major Gift Academy, the seminal online training for nonprofit major gift officers. In 2010 Pamela was named one of the 50 Most Influential Fundraisers by the influential Civil Society magazine, and in 2016 she was named one of the Top 25 Fundraising Experts by the Michael Chatman Giving Show.Her blog, PamelaGrow.com was named one of 25 Must-Read Nonprofit IT Blogs 2016, and she recently came in at #2 on the Top 75 Fundraising Websites And Blogs For Fundraisers.
Pam's  been featured by the Chronicle of Philanthropy, the Foundation Center and Small Shop Savior, a weekly column of NonprofitPRO Magazine. Pam is also a regular contributor to SOFII, the Showcase of fundraising innovation and inspiration.
Your Best Year-End Fundraising EVER: The System is a series of nine live webinars designed with one purpose in mind: to create your best year-end fundraising possible by employing every available current strategy. Click "Presenters" at the top of the toolbar to see the list of presenters and the date and time for each webinar in this series. You need not be present to access these trainings. Each webinar will be recorded and available for next day access.
Since launching this training series, we've had dozens of people register. Many of my readers had questions about the series. See below, and, if your question isn't answered, email me at pamela@pamelagrow.com.
Q. I love how I can enroll additional people from my organization in the Basics & More™ classes, but I'm not seeing that option here. Can more than one person attend the webinars?
A. Unlike most Basics & More™ courses, participation in the Year-End webinar series is limited to one attendee from each registration. However, for instance, if you're traveling or not available for a particular session, you can assign another team member your seat.
Q. I see so many year-end fundraising series out there, including some that are free. How do I know which one is right for me?
A. Copycats abound, don't they? We were the first to offer training specific to year-end fundraising and now many others have jumped on the bandwagon. The importance of utilizing multiple channels in your year-end campaign cannot be over emphasized. If you're seeking a step-by-step program that walks you through building a multichannel appeal, Your Best Year-End Fundraising EVER: The System is the one for you. Other programs will tell you that you need a donor-focused donation page, but they have no technical know-how and haven't the slightest idea of how to actually implement one. Other programs will show you how to craft a donor-focused fundraising appeal letter, but they don't have a clue of how to make a complete direct mail package possible without a team of mail house employees. If you don't have scores of team members to delegate to, Your Best Year-End Fundraising EVER: The System is the program for you. 
Q. I'm seeing a few different year-end fundraising programs out there and I'm confused about which one is best for my organization. Help!
A. If you're looking for a step-by-step program on how to execute your organization's multi-channel year-end campaign, Your Best Year-End Fundraising EVER: The System is the best program for you. I have personally vetted and selected the finest digital and direct response experts in our industry to guide you in the creation of your campaign. Additionally, recorded trainings on creating video on a budget, and end-of-year face-to-face asks will be included with this series, as well as a variety of templates and tools. And, in our Ask the Expert: Year-End Copywriting Cureclinic, you'll get live feedback on your materials from Jeff Brooks, Mary Cahalane, and Sheena Greer.
Q. Our organization participates in North Texas Giving Day. Does this series have anything on giving days?
A. This series does include the recorded training, Use Crowdfunding to Drive #GivingTuesday & Year-end Success, with Rachel Ramjattan from last year's series.
Q. How long will Your Best Year-End Fundraising EVER: The System be open for registration?
A. Unlike most Basics & More™ courses, seats are limited. To allow for the most individualized attention possible, we're limiting registration for this webinar series to the first 200 enrollees.
Q. Is this different than last year's year-end webinar series?
A. This year's program includes more training on digital, including mobile optimization, and storytelling. We've brought one of the best donation page experts in the world on board to ensure that your organization's donate page isn't losing money. Additionally, we're including training on writing your email campaign series and social media.
Q. Who is this series for? Some consultants think a donor database of 10,000 is small. We've only got 578 records in our database (a little over 400 are donors). Is this program right for us?
A.Your Best Year-End Fundraising EVER: The System is absolutely applicable to your organization. Even the smallest database can see significant increases from thoughtful segmentation and personalization coupled with a multichannel approach.
Q. I'm a consultant and I think this program would be good for a few of my clients. Do you have a referral program?
A. We do. We offer a 30% affiliate payment for every registration. Sign up here for the Basics & More affiliate program. You might also consider enrolling yourself and using the teachings in creating your clients' year-end fundraising programs.