Don't Leave Your Online Fundraising Up to Chance!
Raise more money online this year-end with your very own team of fundraising experts
Does your online fundraising strategy consist of slapping a "donate" button on your website and crossing your fingers?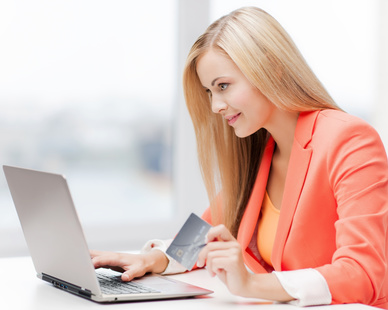 Or sending out one email and hoping for the best?
The fastest growing segment of year-end giving is from online fundraising. But let's face it – getting people to give online is hard work. You have to get several things right to motivate potential donors to make that first gift. And even when they finally go to your donation page, if your process isn't clear, you're in big trouble!
2016 Online Fundraising Accelerator to the rescue! In this easy-to-implement five-week live training featuring top fundraising experts John Haydon, Julia Campbell and Pamela Grow, you'll learn everything you need to know to dramatically increase your online giving. Using best practices, examples from organizations doing it right, and the latest research in how donors give, you'll have a plan in place to begin successfully integrating your direct mail and online fundraising, just in time for your year-end fundraising.
Whether you're a tech-neophyte or a seasoned pro, you're sure to gain tons of takeaways to significantly increase your organization's online fundraising revenue.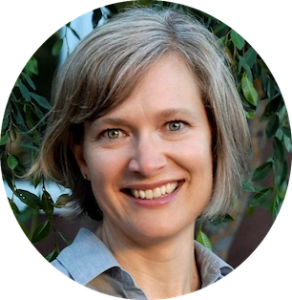 "Based on the excellent advice presented in your Monthly Giving course, we've increased our monthly donors by 242% in just 7 months! We're excited to keep building on this success in the coming school year."
Rachel N. Rodriguez, MPA, MSW
Development Director, Mountain Mahogany Community School
"There is truly NO better small shop resource!!!"
Dr. Janet Buchanan, CFRE
Vice President, Philanthropy
Carroll Lutheran Village
Here's the schedule for Online Fundraising Accelerator | Basics & More:
Week One: Getting Your Website In Order For Year-End Fundraising
Week of November 7, featuring John Haydon
Learn creative strategies from the pros to capture more donations on your website.  to reconfigure your website for more engagement, how to make your website optimized for mobile, and how to design donation pages that convert more donors.
You will learn how to:
Dramatically increase donor conversion rates with your existing donation pages

Drive more high-quality prospective donors directly to your donation pages

Increase your website ranking on Google without hiring a consultant

Dramatically increase word-of-mouth sharing from recent donors
Bonus items:
How to retarget potential donors with Facebook ads

Donation page optimization checklist
Week Two: Effective Email Fundraising Strategies that Work
Week of November 14, featuring Pamela Grow
The best online fundraising starts with email. How are you engaging donors and inspiring giving through your email communications?
In this webinar, Pamela will guide you through:
How to develop your campaign brief (and why it matters)

Setting your goals (both public and internal)

Easy ways to set your campaign's theme

How to drive your direct mail traffic online

Why you need to send multiple emails – and how to write your message series

What an email sequence is and why you need one

how (and why) to focus on deadlines

how to write irresistible subject lines that skyrocket your open rates
Bonus Items
Your Foolproof Email Template

Year-End Email Examples: a booklet featuring dozens of examples of email asks from organizations just like yours

Goals Worksheet: Organize your online campaign, from start to finish, with this worksheet
Week Three: Getting Your Email List and Social Media Ready for Year-End 
Week of November 21 featuring Julia Campbell
Your email list and social media channels can be used to raise money at year-end – if you use them strategically! In this webinar, we will walk through the most effective ways to use social media platforms and email to drive online fundraising. We will cover current best practices and examples of how nonprofits of all sizes use email and social networks to support their online fundraising campaigns. We will also learn, step-by-step, specific ways to identify, recruit, train, acknowledge, and motivate your very own nonprofit army of Social Media Ambassadors to spread the word about your online fundraising campaign.  
Bonus Items
The Ultimate Guide to Creating Social Media graphics e-book

6 Types of Stories You Should Tell on Social Media e-book

Social Media Ambassadors Job Description template

Social Media Ambassadors Online Tool Kit checklist
At the end of this class you'll know how to:
Unlock the power of storytelling in your email appeals and social media content

Craft your online fundraising appeals for specific social media channels

Collect the 6 types of stories you need to share in your email and social media communications

Coordinate, train, and motivate your very own team of Social Media Ambassadors
Week Four: Putting it all Together – Real Life Case Study (Nov 21) Interview Aaron Fogelman of Brittany's Hope
Week of November 28
In 2014 Pamela made an online donation to a small nonprofit as part of an ongoing mystery shopping experiment. One organization blew her mind. Not only did it feature the most seamless and donor-friendly donation process, but 15 minutes later she received a thank you call from the organization's executive director!
The organization was Britany's Hope, and later that year John and Pamela introduced their followers to Aaron Fogelman of Brittany's Hope in a recorded training. Aaron shared, step by step, the analytics and thought processes he used to increase Brittany's Hope's online donations by 1,400%. Now Aaron is back with the latest strategies he's using to ramp up his organization's online fundraising.
Feedback & Fine Tuning
Week of December 5
John, Julia, and Pamela will review your online donation processes, along with submitted email campaigns and stories in a live feedback and fine tuning session.
"I intend to implement the three stories every board member should be able to tell from your video interviewing Christopher himself on Storytelling for Board Members (from your e-course Nonprofit Storytelling – which my marketing director and I went through together, discussing what we want to share and implement with board and staff. I highly recommend it!)."
Ruth Jones, Director of Fund Development, Presbyterian Manor
"I had great success with the last course I took with you. My first EOY appeal campaign (sent mid December, a 4 page letter and lots of 'yous':) came in 38% higher than the previous year so far! And envelopes are still coming in. Very exciting."
Margo Reveil, Cook Inletkeeper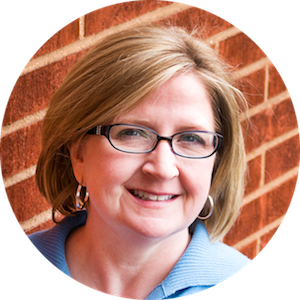 "If you are struggling with creative ways to connect with your donors, then Pamela Grow's newsletter course is just what you need.
I took this course last year and was able to immediately put some of the ideas and suggestions I learned from her class to work. Donor-focused newsletters can bring in a lot of funds for your nonprofit if done right. Take this course and start off on the right foot. Otherwise, you're leaving money on the table."
Michelle Sanders Brinson
Nashville Rescue Mission
"We have really loved being a part of your program and learned a ton!! Please know you are a big part of our development team here at the Intervale

Center, and we not just achieved but
exceeded our community fundraising goals by $24,000 in 2013
thanks for great advice and support from 
Simple Development Systems
!!"
Mandy Fischer, Development Manager, Intervale Center
Registration is just $199!
Registration

Registration for 2016 Online Fundraising Accelerator| Basics & More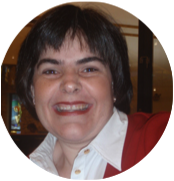 "THANK YOU… for being the wind beneath my wings. These words seem so inadequate to express my gratitude for all that you have taught me this past year.
Your emails are a blessing. I receive many from well-known CFRE gurus but NONE are as useful as yours. Most are content marketing pieces aimed at selling ebooks, Webinars, or expertise. Yours, on the other hand, have one simple goal — empowering people to raise money for causes they are passionate about."Rachel Ramjattan
Special Projects Coordinator
Catholic Charities of the Archdiocese of Miami, Inc.
John Haydon
John Haydon is one of the most sought-after digital marketing experts for nonprofits and charities. He has spoken at the Nonprofit Technology Conference, New England Federation of Human Societies, New Media Expo, BBCon, Social Media 4 Nonprofits, AFP New Jersey, and several others. John is also an instructor for Charityhowto and MarketingProfs University.
John is also the author of Facebook Marketing for Dummies and Facebook Marketing All-In-One (Wiley), and is a regular contributor to the Huffington Post, Social Media Examiner, npEngage, and the Razoo Foundation blog.
Pamela Grow
Pamela Grow is the publisher of The Grow Report, the author of Simple Development Systems, and the founder of Basics & More™ fundraising fundamentals ecourses. Created to provide time-pressed nonprofit professionals with fundraising training that works with their busy schedules, Basics & More™ has delivered instruction to nearly 5,000 nonprofit organizations, raising hundreds of millions in the process. Pam was named one of the 50 Most Influential Fundraisers by Civil Society magazine, and one of the 40 Most Effective Fundraising Consultants by The Michael Chatman Giving Show.
She used the very practices she teaches to organically grow her own email and social media accounts in excess of 43,500 followers and readers.
Julia Campbell
Julia Campbell is a digital marketing strategist and nonprofit technology evangelist, providing workshops, webinars and trainings to nonprofit professionals in organizations of all sizes.
Using social media, email, blogging and online fundraising platforms, Julia has a long history of helping nonprofits find success online. After 10 years in the nonprofit sector as a one-woman development director and marketing shop, she founded J Campbell Social Marketing, a boutique digital marketing agency based in Beverly, MA. She has been featured on Maximize Social Business, About.com, MarketWatch, Alltop, Salon, Social Media Today, Forbes and Business 2 Community. Her blog was named one of the Top 150 Nonprofit Blogs in the world and she is included in the Top 40 Digital Strategists in Marketing for 2014
"Last week, I received my first $100,000 gift. I have such great stories to tell about the good work we do. It's easy to be passionate when you're doing what you love.I do not have any staff and my board has set a goal for me of $1 million by December 31, 2014. I really received the reigns of the foundation in late October. Since then, I have raised nearly $325,000. My annual appeal was very successful.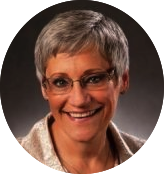 Using your book, webinars, classes, etc. I am moving forward nicely!
As your emails always say, Yes, you have my back!"
Teri Donaldson, Executive Director, The Futures Foundation
Not enough hours in the day? Relax. We've got you covered. With Basics & More™ fundraising fundamentals ecourses, you'll be integrating training into your daily schedule in a thoughtful, methodical way that creates real change.
Basics & More™ eCourses have provided stellar training to nearly 5,000 nonprofit professionals on topics including gratitude and stewardship (Power of Thank You), direct mail fundraising, monthly giving, nonprofit storytelling, online fundraising, foundation fundraising, major gift fundraising, writing your fundraising case for support, and more. Often imitated but never duplicated, Basics & More™ are the leaders in the industry because they work.
You'll be thrilled to know there are no live webinars you need to arrange your busy schedule around. All podcasts and recorded trainings are available on demand. And, once you register, the materials are yours to keep, to re-use when you need a refresher, or to share with a new volunteer or staff member. So even if you can't go through all of the class materials right now, you can read and listen at your leisure. There are no tests or quizzes, only solid information that you can review whenever you are ready. Read about how one participant fit a Basics & More™ course into her busy schedule by clicking here.
Studies have shown that approximately 5% of conference attendees actually act on what they've learned. Based on fundraising best practices and the latest research in brain science behavior, Basics & More™ fundraising fundamentals eCourses have been created to guide your entire organization incrementally towards implementing positive change.
When you enroll in a Basics & More™ eCourse, every Monday morning, you'll receive (via email) comprehensive guides, worksheets, recorded podcasts and webinars, covering the topic of the week that you can read on your computer, smartphone, tablet or e-reader, or print out to read at your convenience. Each guide contains 10-30 pages and presents everything you need to know to grow your organization's fundraising.
All participants in this course have direct email access for questions about the course materials and how they apply to your non-profit. Ask one question or one hundred questions… we're here to help your organization succeed. You'll also be included in a private 'members only' Facebook group, the ideal opportunity to bounce ideas or questions off your colleagues.
Your success is my ultimate goal. If, for any reason, you are dissatisfied with this course, we offer a full 100% no-questions-asked, 30-day money-back guarantee.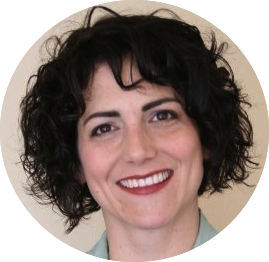 "Simple Development Systems is AMAZING. I am so glad we signed up for it — it has been an incredible support for me and our Development Associate. We don't have a senior development person — it's just me on top of being executive director, and your program has had JUST the right approach for us. I feel like we are doing things more effectively and efficiently — the webinars, resources, newsletters/emails, it has all been terrific. I am recommending it to other folks right and left!"
Julia R. Wilson, Executive Director, OneJustice
"Breaking down the process into segments takes away the 'overwhelm factor' of a workshop or a webinar and guides you incrementally into achieving what you thought was impossible! You provided valuable insight into all angles of how to write a meaningful piece to insight reaction from donors. Great work!"
Are you a consultant to nonprofit organizations? If your clients or subscribers could benefit from training in fundraising fundamentals, you might want to consider becoming a valued Affiliate for the
Basics & More
eCourses.
"

I found the substance as well as the form of presentation very compelling. I intend to recommend it to some of my clients who desperately need annual fund enhancement.
Also, I will use it with my graduate students at Brandeis University where I teach fundraising managemen
t—and have for the past 22 years."
David A. Mersky, Mersky, Jaffe & Associates (Monthly Giving | The Basics & More!)
Since 2010, Basics & More™ fundraising fundamentals eCourses* have helped thousands of nonprofit organizations all over the world grow their funding exponentially. Basics & More™ trainings have included:
nonprofit storytelling
stewardship (Power of Thank You)
nonprofit communications, including direct mail, money-making newsletters, email marketing and more
board fundraising
major gift fundraising
foundation grants
fundraising planning and developing a case for support
creating your organization's culture of philanthropy, and more
Courses are priced at under $100, and enrollment includes up to eight team members. Many of your peers are using Basics & More™ trainings to bring everyone on board.
Our referral program is one of the most generous in the industry. For every Basics & More™ enrollment, you'll receive a 40% commission. Click here to sign up.