Do you know your organization's donor retention rate?
Does your non-profit have a "next gift" system in place for first-time donors?
Are you making your monthly donors feel like the special partners that they are? How do you get your board, staff and volunteers involved in the process of thanking donors?
When you're responsible for "doing it all" in a one-person marketing and development department, how do you set up the systems to ensure that every donor understands the impact of their support, feels appreciated…and continues to give?
"I've been sending them donations for two years…and never received a thank you – let alone any indication of what my money is actually accomplishing!"
You might be surprised at what donors share about their treatment from the nonprofits they support. With so much attention on new donor acquisition, many nonprofits forget that, for many donors that first gift is often the last. Donor retention expert Penelope Burk notes, "90% of donors who start contributing to a particular cause stop giving by the fifth renewal request."  And fundraising expert Dr. Adrian Sargeant's studies show that "Eight of 10 first-time donors do not make a second gift."
If you're ignoring donor retention, you're ignoring your organization's future.
In The Power of Thank You | Basics & More™, you'll discover how to create your own "rinse-and-repeat" system to:
write inspiring thank you letters — and get them out the door within 48 hours

learn the power of hand-written

get your board members involved in the gratitude process

create the kind of gratitude culture in your workplace that enables everyone, from your CEO to your board to your program staff to your volunteers to share in the thanking process

use social media to give your supporters warm hugs

create your "next gift" system for new donors

engage event donors…beyond the event
If you know that you need to do more to engage your supporters, if you know that donor loyalty is the "holy grail" of fundraising, and if you know that you could be doing it better, than this is the course that started it all and will guide your organization in raising more money, with far less stress.
Retention fundraising is the most effective – and ironically, the least expensive – kind of fundraising you can practice. Discover the secrets to keeping and growing your base of individual support in this four-week class.
In addition to the following written modules, the Power of Thank You | Basics & More™ includes these recorded webinar trainings:
More Than a One-Night Stand: Turning Event Attendees into Donors, featuring Shanon Doolittle

Creating a First-Time Donor Experience (Shanon Doolittle & Beth Anne Locke)

Creative Thank You's, featuring Claire Axelrad

Power of Thank You, featuring Pamela Grow

The Four Pillars of Donor Relations, featuring Lynne Wester; 

and

Five Easy Donor Retention Wins, featuring The Agitator's Roger Craver
A dynamic Power of Thank You opportunity to smash your fundraising goals…if you act now!
Your organization's thank you letter sets the stage for the next gift. How much more could you raise if your thank you letter was rewritten by a professional copywriter?
When you sign up now for our Thank You Letter Rewrite package, you'll receive:
Access to our often-imitated but never duplicated Basics & More ecourse, The Power of Thank You.

Your organization's Thank You letter rewritten by a professional copywriter.
The cost is $195.
How does it work?
After you've completed the Power of Thank You | Basics & More class, you'll submit your letter to me via email.
Then, you'll complete a short questionnaire to get the ball rolling. This will enable me to tweak your letter to the best of my abilities, unlocking a world of fundraising potential.
Within a turnaround time frame of seven business days, you'll find the spiffied up, freshly polished version of your thank you letter back in your inbox.
I'll be available for extra help along the way, and you can also reach out to me after you've got your letter back if you need to.
Any questions? As always, I'm only an email away. I've only got 10 spots available, and they won't last long, so you'll want to take advantage before the window closes. This letter rewrite opportunity, in conjunction with my POTY course, serves as a dynamic powerpack that will empower your organization to smash their fundraising goals, and then some.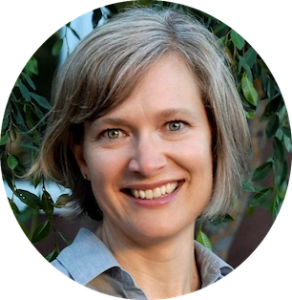 "Based on the excellent advice presented in your Monthly Giving course, we've increased our monthly donors by 242% in just 7 months! We're excited to keep building on this success in the coming school year."
Rachel N. Rodriguez, MPA, MSW
Development Director, Mountain Mahogany Community School
"There is truly NO better small shop resource!!!"
Dr. Janet Buchanan, CFRE
Vice President, Philanthropy
Carroll Lutheran Village
" After we implemented the simple Reply sheet recommended in one of your webinars after just three months we've already added 40 new monthly donors! Thanks so much Pam!"
Karen Shannon
Development Coordinator
The Class Modules: The Power of Thank You | Basics & More
Here are the weekly course modules you will be receiving:
April 10, Week One: "On behalf of the board…" How to Lose the Jargon and Create Perfect Thank You s
by Claire Axelrad
   

Why Perfect Thank-You s Will Make or Break Your Fundraising Over Time

   

Top 10 Things to Avoid When Thanking Donors

   

15 Key Elements of Effective Donor Thank You Letters + Sample Templates

   

Key Elements of an Effective Donor E-Thanks + Sample Template

   

First-Time Donor Welcome Protocol and Welcome Package Checklist
Bonus: Clairification Thank You Calls Ebook and Script
Bonus: Simple Development Systems members only recorded webinar 5 Easy Donor Retention Wins featuring Roger Craver
April 17, Week Two: The Dao of Donor Retention:  How to Cultivate an Attitude of Gratitude
by Pamela Grow
   

Getting Your Board and Staff

 

Engaged and On Board

   

Turning Event Attendees into Donors:

 

Putting Your System into Place

   

Making Gratitude a Priority:

 

One Organization's Answer

   

Understanding the Importance of Every Gift (for CEO's and Board members)
Bonus:  Recorded 40 minute Simple Development Systems Teleseminar with renowned donor retention expert Lisa Sargent
BONUS: Course registrants will receive access to the Simple Development Systems members only webinar, The Four Pillars of Donor Relations, featuring Lynne Wester.
BONUS: Course registrants will receive access to the Simple Development Systems 'members only' webinar…Getting Board Members to Raise Money Joyfully with Susan Howlett
Susan Howlett, author of Boards on Fire, will guide you step-by-step to developing your organization's board stewardship system in this special "members only" Simple Development Systems recorded webinar.
April 24, Week Three: How to Develop and Implement  Your Acknowledgment Systems
By Claire Axelrad
   

Assuring Thanks are Delivered Within 48 Hours

   

Donor Acknowledgment Policies & Procedures

   

The Value of Mapping the Donor's Experience

   

Creating Redirect Thank You Pages

   

Managing the Process

   

Keeping Track of Your Acknowledgment Activity
Bonus: Creating a First-Time Donor Experience (Shanon Doolittle & Beth Anne Locke)
How do you create a plan to ensure a terrific first-time donor experience? In this recorded SDS 'members only' webinar, you'll discover how to:
Write a thank you letter that will make your donor feel welcome and appreciated

Pen a handwritten note that donors will want to keep for their "feel good" file

Make a thank you call that feels easy for the caller and joyful for the donor

Create a simple survey that will help you create a better donor experience

Start a donor service program that will have donors feeling respected and heard
Bonus: Using PayPal?  Create a fabulous thank you page redirect to ensure that every donor gets an instant thank you (video tutorial)
May 1, Week Four: How to Layer on the Thanks: Inspired Ways to Show Gratitude
By Pamela Grow
22 Creative Ways to Rock Your Donor Acknowledgment Program

Creative Thank You Brainstorming Exercise

Sample Donor Thank You Greetings Calendar – More Ways to Get Creative
BONUS: Course registrants will receive access to the Simple Development Systems webinar…More Than a One-Night Stand | Turning Event Attendees into Donors
Do your event attendees limit their involvement with your organization to buying a ticket? Event fundraising and donor engagement strategist Shanon Doolittle shares fun, creative ways to engage your event donors for life in this bonus "members only" Simple Development Systems training.
"I intend to implement the three stories every board member should be able to tell from your video interviewing Christopher himself on Storytelling for Board Members (from your e-course Nonprofit Storytelling – which my marketing director and I went through together, discussing what we want to share and implement with board and staff. I highly recommend it!)."
Ruth Jones, Director of Fund Development, Presbyterian Manor
"I had great success with the last course I took with you. My first EOY appeal campaign (sent mid December, a 4 page letter and lots of 'yous':) came in 38% higher than the previous year so far! And envelopes are still coming in. Very exciting."
Margo Reveil, Cook Inletkeeper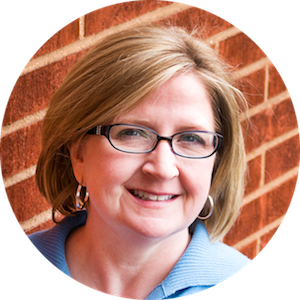 "If you are struggling with creative ways to connect with your donors, then Pamela Grow's newsletter course is just what you need.
I took this course last year and was able to immediately put some of the ideas and suggestions I learned from her class to work. Donor-focused newsletters can bring in a lot of funds for your nonprofit if done right. Take this course and start off on the right foot. Otherwise, you're leaving money on the table."
Michelle Sanders Brinson
Nashville Rescue Mission
"We have really loved being a part of your program and learned a ton!! Please know you are a big part of our development team here at the Intervale

Center, and we not just achieved but
exceeded our community fundraising goals by $24,000 in 2013
thanks for great advice and support from 
Simple Development Systems
!!"
Mandy Fischer, Development Manager, Intervale Center
The price for the course, including all PDF modules, three recorded webinar trainings, live webinar, worksheets, podcasts, and life time access is just $97—but early-bird registration is now available for a limited time for just $77!
Your one-time registration fee includes as many members of your team, including board, volunteers, and staff as you would like to include.
Or, order both the course and a thank-you letter rewrite for just $195!
Save $1,000!
Enroll in the Basics & More All Access Ticket
Class & Letter Rewrite

Order The Power of Thank You Course AND Thank-You Letter Rewrite

Class Only

Order The Power of Thank You | Basics & More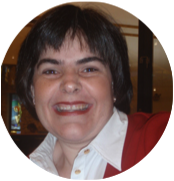 "THANK YOU… for being the wind beneath my wings. These words seem so inadequate to express my gratitude for all that you have taught me this past year. Your emails are a blessing. I receive many from well-known CFRE gurus but NONE are as useful as yours. Most are content marketing pieces aimed at selling ebooks, Webinars, or expertise. Yours, on the other hand, have one simple goal — empowering people to raise money for causes they are passionate about."
Rachel Ramjattan
NonprofitPlus
"We hit our Year-End fundraising goal and still have 2 weeks left! We implemented everything we learned in the webinars. Feeling so proud — best $250 ever spent!"
Lyndsey Butcher
SHORE Centre from Planned Parenthood Waterloo Region
"I just purchased your year-end fundraising course and it's incredible!  And this is coming from a person who took SEIU's PAC from 9.2 million to 21.5 million in 24 months.  You are just incredible!"Hayden L. Mora
This course is taught by Pamela Grow, founder of Simple Development Systems | The Membership Program and Basics & More Fundraising, and Claire Axelrad, J.D., CFRE.
Claire has helped nonprofits raise hundreds of millions over a career inspiring volunteers and professionals to implement innovative fundraising and marketing strategies that advance the mission, vision and values of causes addressing society's most pressing problems.
Pamela has raised hundreds of millions over the past 15 years. The Grow Report, the leading enewsletter for small to mid-sized nonprofits, reaches over 30,000 subscribers weekly. Her popular Basics & More eCourses and Simple Development Systems membership program have provided instruction to nearly 6,000 nonprofit professionals. Pamela's over-riding goal is to provide exceptional fundraising training to small nonprofit organizations — at prices they can afford. In 2010 Pamela was named one of the 50 Most Influential Fundraisers by the influential Civil Society magazine, in 2016 her blog was named one of the 25 Must-Read Nonprofit IT Blogs by BizTech, and she was recently named one of America's Top 25 Fundraising Experts by the Michael Chatman Giving Show.  She's been featured by the Chronicle of Philanthropy, the Foundation Center, and NonprofitPRO. She is a regular contributor to SOFII, the showcase of fundraising innovation and inspiration, and Charity Channel.
Claire was named Outstanding Fundraising Professional of the Year by the Association of Fundraising Professionals and brings 30+ years frontline development experience to her work as principal of Clairification. A sought-after coach and presenter, she teaches the CFRE course that certifies professional fundraisers, is a featured expert for 4GOOD, Bloomerang, Firespring, the Foundation Center, Hubspot and Network for Good, and contributes regular articles to NonprofitPro, Guidestar and Maximize Social Business. Clairification was named "Best Fundraising Blog of the Year" by FundRaising Success Magazine and has evolved into the highly-acclaimed one-stop-shop, online "Clairification Fundraising School." A member of the California State Bar, Claire resides in San Francisco.
"Last week, I received my first $100,000 gift. I have such great stories to tell about the good work we do. It's easy to be passionate when you're doing what you love.I do not have any staff and my board has set a goal for me of $1 million by December 31, 2014. I really received the reigns of the foundation in late October. Since then, I have raised nearly $325,000. My annual appeal was very successful.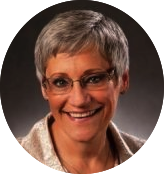 Using your book, webinars, classes, etc. I am moving forward nicely!
As your emails always say, Yes, you have my back!"
Teri Donaldson, Executive Director, The Futures Foundation
"As the new Associate Director of Development at a not-for-profit senior retirement community, I was told that year-end giving was almost non-existent therefore, no real effort had been put into a campaign. The rationale was donors were bombarded with requests and we were always at the bottom of their list. Taking cues from Simple Development Systems (I purchased two years ago), I came up with a plan in mid-September and presented to my boss. Her words were, 'Okay, what do we have to lose?' The campaign used direct mail, email and social media. The direct mail had three pieces that dropped in late November, early December, and late December. I used a letter from the CEO, a letter from a resident, and a postcard — all telling a story. And it worked! Not only did the year-end giving increase by 54%, we raised awareness and received several compliments. HUGE win and, hopefully, a great start to our 2017 fundraising."
Shelley
"I wanted to thank you for this course. I wanted to share that for the first time in our five years, we raised over 100K in program revenue and I think it was in large part due to this course and what I implemented. I need to look further, but program revenue for Q42015 was 28.7k. For Q42016 program revenue was 42k! Amazing! I will be back for more learning from you…thank you for serving those of us who feel called to bring hope to the world!"
Brooke F. Sulahian, President & Co-Founder, Hope for Our Sisters, Inc.
All participants in this course will have direct email access to both Claire and Pamela for questions about the course materials and how they apply to your non-profit. Ask one question or one hundred questions…we're here to help your organization succeed.
Learn When You Want and Where You Want
Basics & More™ fundraising fundamentals self-guided courses were created with your busy schedule (and budget!) in mind.
If you've never taken an online course before, you'll find that, unlike many other online courses, the materials for the Basics & More™ eCourses are released week by week. Our research has found that receiving your training in short chunks helps you focus on each module–one at a time–and encourages you to take action.
Additionally, these courses are designed to be followed in the order in which you receive them. Everything in Basics & More™ is foundational. The lessons build upon one another, and are FAR more powerful when executed in sequence.
I've been meticulous in structuring all my courses in such a way that everything is streamlined and sequential.
That means that you never get stuck wondering what to do next.
Your ONLY job is to begin with the end in mind, and then let ME guide you through the systematic workflow that gets you there. If you're going to be on vacation, or you'll be missing a week, you may want to set the course aside to tackle it at a later date.
When a bonus expert recorded webinar or podcast is included with your course materials, it's meant to be viewed with the module it was included with. Remember, too: you'll always have lifetime access to these course materials. So if you're unable to implement everything during the period of the course, you can always return to the modules (some of my course registrants come up with questions months after a course has ended). And, of course, always feel free to reach out directly to me with any questions you might have.
Read how one participant fit Basics & More™ into her busy schedule: click HERE.
Additionally, we do encourage you to register additional staff, volunteers, and board members. It helps bring everyone together on the same page, learning how to fundraise the right way (smart, no?). Many of our organizations apply the courses as a group project: for instance, one individual is tasked with reading the module, another is assigned a webinar to view, and another is given a writing assignment. Any additions to this course should be in by the Friday before we start Week Two.
To keep your training costs down, Basics & More™ courses are delivered exclusively via email. There is no website to access or login to. But you can't receive what you've paid for if your IT department has set up firewalls that are preventing delivery of your course materials. Course materials are automatically generated. If you don't see yours, check your spam filters. In some instances we will request an additional or personal email address to ensure that you receive your lessons.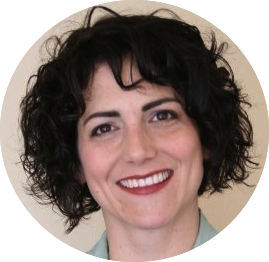 "Simple Development Systems is AMAZING. I am so glad we signed up for it — it has been an incredible support for me and our Development Associate. We don't have a senior development person — it's just me on top of being executive director, and your program has had JUST the right approach for us. I feel like we are doing things more effectively and efficiently — the webinars, resources, newsletters/emails, it has all been terrific. I am recommending it to other folks right and left!"
Julia R. Wilson, Executive Director, OneJustice
"Breaking down the process into segments takes away the 'overwhelm factor' of a workshop or a webinar and guides you incrementally into achieving what you thought was impossible! You provided valuable insight into all angles of how to write a meaningful piece to insight reaction from donors. Great work!"
Are you a consultant to nonprofit organizations? If your clients or subscribers could benefit from training in fundraising fundamentals, you might want to consider becoming a valued Affiliate for the
Basics & More
eCourses.
"

I found the substance as well as the form of presentation very compelling. I intend to recommend it to some of my clients who desperately need annual fund enhancement.
Also, I will use it with my graduate students at Brandeis University where I teach fundraising managemen
t—and have for the past 22 years."
David A. Mersky, Mersky, Jaffe & Associates (Monthly Giving | The Basics & More!)
Since 2010, Basics & More™ fundraising fundamentals eCourses* have helped thousands of nonprofit organizations all over the world grow their funding exponentially. Basics & More™ trainings have included:
nonprofit storytelling
stewardship (Power of Thank You)
nonprofit communications, including direct mail, money-making newsletters, email marketing and more
board fundraising
major gift fundraising
foundation grants
fundraising planning and developing a case for support
creating your organization's culture of philanthropy, and more
Courses are priced at under $100, and enrollment includes up to eight team members. Many of your peers are using Basics & More™ trainings to bring everyone on board.
Our referral program is one of the most generous in the industry. For every Basics & More™ enrollment, you'll receive a 40% commission. Click here to sign up.