Events. For a fundraiser, the very word often evokes dread. Why? Because events are the bane of many fundraisers' existence, and for good reason. Many nonprofit organizations have come to rely on events, ending up on a treadmill of one low ROI activity after another, with no end in sight.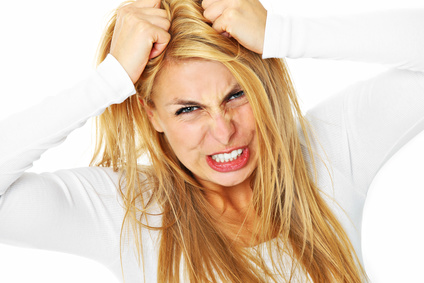 Does this sound like you?
"I really hate most auctions. I hate working them, I hate going to them, I hate being invited to them, I hated being a business that got asked 100 times a month to donate to an auction. I hate handling auction items, I hate chasing down people who won the item to get it to them (which generally negates anything earned in time spent chasing them down.) I hate the exhaustion, I hate the lack of board participation, I hate that you (generally) get a day or two before you have to start planning for next year's…"
"It's the "we do this because we've always done it" attitude about events, without looking at ROI, better models, best use of time, etc. that drives me nuts about events."
"My current peeve: no budget other than "try to get everything donated and don't spend money."
"I hate that staff resources are often used on event tasks volunteers would happily complete."
Well, let's try something different. What if you had a plan? A plan to maximize both impact and revenue from special events by using the strategies and resources utilized by professional nonprofit event planners? A plan to brutally evaluate your events with a keen eye to trimming off the non-performers — so that you focus, and grow, your best events?
Join us for Winning Events | Basics & More, where you'll learn a system for smart events, eliminate those that don't work, and create a plan for turning ticket buyers into donors.
See what's included in this four-week course.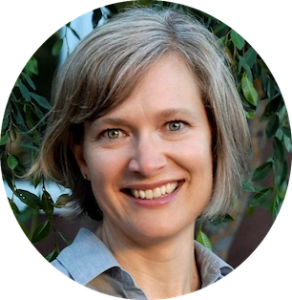 "Based on the excellent advice presented in your Monthly Giving course, we've increased our monthly donors by 242% in just 7 months! We're excited to keep building on this success in the coming school year."
Rachel N. Rodriguez, MPA, MSW
Development Director, Mountain Mahogany Community School
"There is truly NO better small shop resource!!!"
Dr. Janet Buchanan, CFRE
Vice President, Philanthropy
Carroll Lutheran Village
Here's the schedule for Winning Events | Basics & More: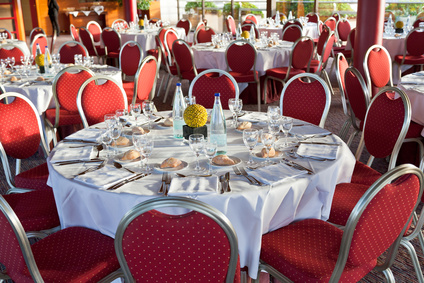 Week One (September 12):   The S.M.A.R.T. Event Planning System Basics
The 3 Fundamentals of Nonprofit Event Planning

The S.M.A.R.T. Event System

Defining Your Event

Committees and Committee Leadership

Guest Management

Volunteer Management

Running Your Event Like a Pro

Creating A Compelling Stage Program

Appreciation to the Max

Sowing the Seeds for Next Year's Success

Handouts include: Timelines and templates to get started with planning events

Worksheets: Special Event Goal Setting Sheet
Week Two (September 19):  Assessing your Resources for Special Events
The S.M.A.R.T. Event System review

Committees: Queen Bees & Worker Bees

Assessing Your Committee's Assets

The Tools Your Committee Needs To ASK

Beyond The Committee – The Board and Supporters

Beyond The Committee – Your Community Resources

What to Ask For – Sponsorships vs. In Kind Donations

Appreciation to the Max

Sowing the Seeds for Next Year's Success

Handouts include: Templates for donations and sponsorships, appreciation (thank you) letter templates

Worksheets: Committee Assessment Sheet, Committee Member Intro Sheet, Community Resource Sheet, Board Assessment Sheet
Week Three (September 26):  Creating an Engaging and Profitable Stage Program
What Makes a Great Stage Program?

Setting your Stage Program's Goals

Assessing Speakers and Entertainment

Professional Emcees and Auctioneers

Live Auctions – The Pros and Cons

Creating a Run of Show

Communicating with your Talent and Speakers

Audio Visuals and Staging Optics

Appeals and Fund A Needs

Handouts include: Run of Show Template, Live Auction Guidelines and Sample Successful Fund A Needs

Worksheets: Stage Program Outline Sheet, Fund A Need "Mad Libs"
Week Four  (October 5): You've got to accentuate the positive…Eliminate the negative
Week Four is all about streamlining your systems. Linda Lysakowski, ACFRE will guide you through the process of eliminating those unproductive, unprofitable events. You'll also be hearing from Chris Baylis of the Sponsorship Collective. Chris will uncover seven of the most common, and most expensive mistakes made in sponsorship. You'll learn the art of prospecting, valuation, sponsorship proposals, activation and fulfillment and how to avoid the pitfalls that cause your prospects to throw your proposals in the garbage. You will walk away knowing exactly what to change to start raising more corporate dollars immediately.
"I intend to implement the three stories every board member should be able to tell from your video interviewing Christopher himself on Storytelling for Board Members (from your e-course Nonprofit Storytelling – which my marketing director and I went through together, discussing what we want to share and implement with board and staff. I highly recommend it!)."
Ruth Jones, Director of Fund Development, Presbyterian Manor
"I had great success with the last course I took with you. My first EOY appeal campaign (sent mid December, a 4 page letter and lots of 'yous':) came in 38% higher than the previous year so far! And envelopes are still coming in. Very exciting."
Margo Reveil, Cook Inletkeeper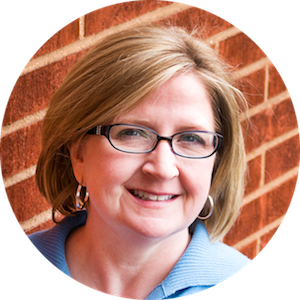 "If you are struggling with creative ways to connect with your donors, then Pamela Grow's newsletter course is just what you need.
I took this course last year and was able to immediately put some of the ideas and suggestions I learned from her class to work. Donor-focused newsletters can bring in a lot of funds for your nonprofit if done right. Take this course and start off on the right foot. Otherwise, you're leaving money on the table."
Michelle Sanders Brinson
Nashville Rescue Mission
"We have really loved being a part of your program and learned a ton!! Please know you are a big part of our development team here at the Intervale

Center, and we not just achieved but
exceeded our community fundraising goals by $24,000 in 2013
thanks for great advice and support from 
Simple Development Systems
!!"
Mandy Fischer, Development Manager, Intervale Center
Registration is $97, but early-bird pricing is now available for a limited time for just $77!
Registration

Registration for Winning Events | Basics & More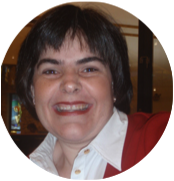 "THANK YOU… for being the wind beneath my wings. These words seem so inadequate to express my gratitude for all that you have taught me this past year.
Your emails are a blessing. I receive many from well-known CFRE gurus but NONE are as useful as yours. Most are content marketing pieces aimed at selling ebooks, Webinars, or expertise. Yours, on the other hand, have one simple goal — empowering people to raise money for causes they are passionate about."Rachel Ramjattan
Special Projects Coordinator
Catholic Charities of the Archdiocese of Miami, Inc.
A.J. Steinberg
As principal of Masquerade Events, A.J. Steinberg has been creating outstanding successful events for nonprofit and social clients since 1999.
With a background in marketing and fundraising, it was natural for her event planning company to specialize in philanthropic events. Working as a nonprofit consultant and liaison, A.J. became known for her success guiding volunteer committees in their production of nonprofit galas, fashion shows, concerts and street festivals.
Working with a broad spectrum of nonprofits including The Jane Goodall Institute, Cystic Fibrosis, BreatheLA and Union Rescue Mission, Ms. Steinberg is the leader
in the field of committee-based fundraising. Her strategy focuses on maximizing volunteer event committees' assets and resources, while minimizing their inherent
risks and headaches.
In 2015 A.J. created Queen Bee Fundraising which focuses on the art of nonprofit special event management. Through Queen Bee, A.J. teaches nonprofit
professionals strategies for producing successful fundraising events, along with guidance on effective stewardship of volunteer committees.
Her workbook series, Successful Nonprofit Events, will be published by the Charity Channel Press in 2017. A.J. Steinberg leads webinars, workshops and appears at speaking engagements that teach the art of committee based special event nonprofit management.
Linda Lysakowski, ACFRE
President/Linda Lysakowski, LLC
Linda is one of slightly more than 100 professionals worldwide to hold the Advanced Certified Fund Raising Executive designation. In her nearly twenty-five years as a philanthropic consultant, Linda has managed capital campaigns, helped hundreds of nonprofit organizations achieve their development goals, and trained more than 32,000 development professionals in Canada, Mexico, Egypt, Bermuda, and most of the fifty United States.
A graduate of Alvernia University and AFP's Faculty Training Academy, she is a Master Teacher. Linda is the author of Recruiting and Training Fundraising Volunteers; The Development Plan; Fundraising as a Career: What, Are You Crazy?; Capital Campaigns: Everything You NEED to Know; Are You Ready for a Capital Campaign? workbook, Raise More Money from Your Business Community; Raise More Money from Your Business Community This Year workbook, Fundraising for the GENIUS 1st and 2nd editions, a contributing author to The Fundraising Feasibility Study—It's Not About the Money and YOU and Your Nonprofit Board, co-editor of YOU and Your Nonprofit and The Nonprofit Consulting Handbook; and co-author of The Essential Nonprofit Fundraising Handbook , Nonprofit Strategic Planning, The New Donor, and The Leaky Bucket: What's Wrong With Your Fundraising…And How You Can Fix It.
In addition to her consulting and training practice, Linda serves as Acquisitions Editor and Marketing Editor for CharityChannel Press and For the GENIUS Press.
"Last week, I received my first $100,000 gift. I have such great stories to tell about the good work we do. It's easy to be passionate when you're doing what you love.I do not have any staff and my board has set a goal for me of $1 million by December 31, 2014. I really received the reigns of the foundation in late October. Since then, I have raised nearly $325,000. My annual appeal was very successful.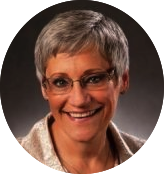 Using your book, webinars, classes, etc. I am moving forward nicely!
As your emails always say, Yes, you have my back!"
Teri Donaldson, Executive Director, The Futures Foundation
Not enough hours in the day? Relax. We've got you covered. With Basics & More™ fundraising fundamentals ecourses, you'll be integrating training into your daily schedule in a thoughtful, methodical way that creates real change.
Basics & More™ eCourses have provided stellar training to nearly 5,000 nonprofit professionals on topics including gratitude and stewardship (Power of Thank You), direct mail fundraising, monthly giving, nonprofit storytelling, online fundraising, foundation fundraising, major gift fundraising, writing your fundraising case for support, and more. Often imitated but never duplicated, Basics & More™ are the leaders in the industry because they work.
You'll be thrilled to know there are live webinars you need to arrange your busy schedule around. All podcasts and recorded trainings are available on demand. And, once you register, the materials are yours to keep, to re-use when you need a refresher, or to share with a new volunteer or staff member. So even if you can't go through all of the class materials right now, you can read and listen at your leisure. There are no tests or quizzes, only solid information that you can review whenever you are ready. Read about how one participant fit a Basics & More™ course into her busy schedule by clicking here.
Studies have shown that approximately 5% of conference attendees actually act on what they've learned. Based on fundraising best practices and the latest research in brain science behavior, Basics & More™ fundraising fundamentals eCourses have been created to guide your entire organization incrementally towards implementing positive change.
When you enroll in a Basics & More™ eCourse, every Monday morning, you'll receive (via email) comprehensive guides, worksheets, recorded podcasts and webinars, covering the topic of the week that you can read on your computer, smartphone, tablet or e-reader, or print out to read at your convenience. Each guide contains 10-30 pages and presents everything you need to know to grow your organization's fundraising.
All participants in this course have direct email access for questions about the course materials and how they apply to your non-profit. Ask one question or one hundred questions… we're here to help your organization succeed. You'll also be included in a private 'members only' Facebook group, the ideal opportunity to bounce ideas or questions off your colleagues.
Your success is my ultimate goal. If, for any reason, you are dissatisfied with this course, we offer a full 100% no-questions-asked, 30-day money-back guarantee.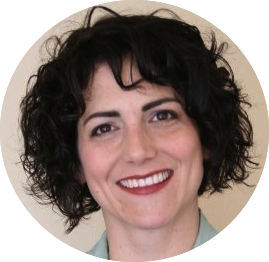 "Simple Development Systems is AMAZING. I am so glad we signed up for it — it has been an incredible support for me and our Development Associate. We don't have a senior development person — it's just me on top of being executive director, and your program has had JUST the right approach for us. I feel like we are doing things more effectively and efficiently — the webinars, resources, newsletters/emails, it has all been terrific. I am recommending it to other folks right and left!"
Julia R. Wilson, Executive Director, OneJustice
"Breaking down the process into segments takes away the 'overwhelm factor' of a workshop or a webinar and guides you incrementally into achieving what you thought was impossible! You provided valuable insight into all angles of how to write a meaningful piece to insight reaction from donors. Great work!"
Are you a consultant to nonprofit organizations? If your clients or subscribers could benefit from training in fundraising fundamentals, you might want to consider becoming a valued Affiliate for the
Basics & More
eCourses.
"

I found the substance as well as the form of presentation very compelling. I intend to recommend it to some of my clients who desperately need annual fund enhancement.
Also, I will use it with my graduate students at Brandeis University where I teach fundraising managemen
t—and have for the past 22 years."
David A. Mersky, Mersky, Jaffe & Associates (Monthly Giving | The Basics & More!)
Since 2010, Basics & More™ fundraising fundamentals eCourses* have helped thousands of nonprofit organizations all over the world grow their funding exponentially. Basics & More™ trainings have included:
nonprofit storytelling
stewardship (Power of Thank You)
nonprofit communications, including direct mail, money-making newsletters, email marketing and more
board fundraising
major gift fundraising
foundation grants
fundraising planning and developing a case for support
creating your organization's culture of philanthropy, and more
Courses are priced at under $100, and enrollment includes up to eight team members. Many of your peers are using Basics & More™ trainings to bring everyone on board.
Our referral program is one of the most generous in the industry. For every Basics & More™ enrollment, you'll receive a 40% commission. Click here to sign up.