What does your fundraising in 2020 look like?
More importantly, how will you get there?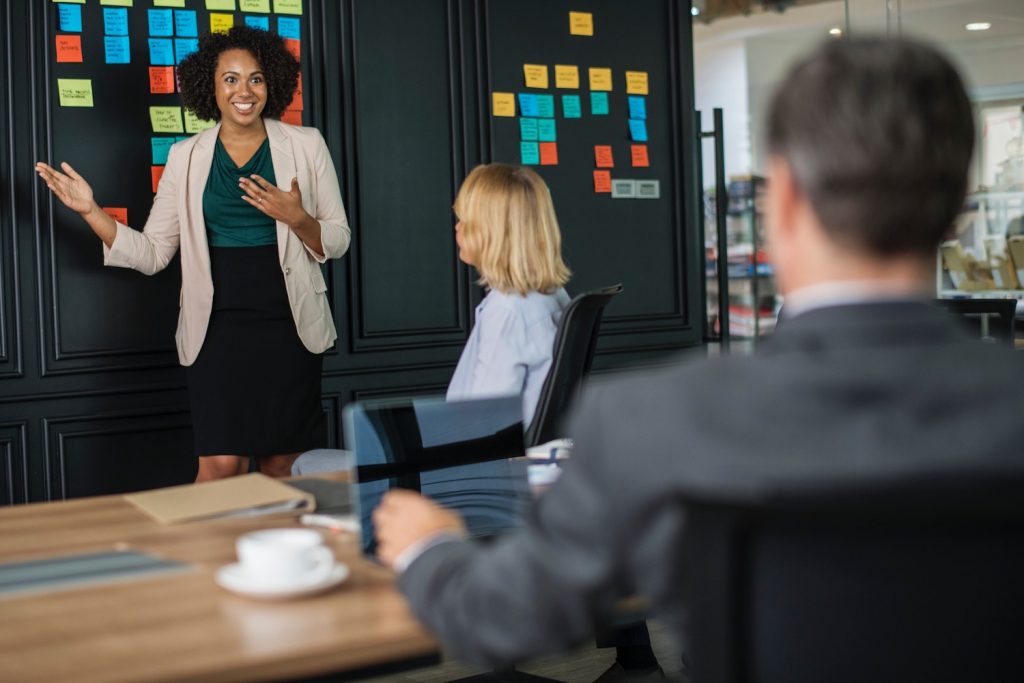 Picture this. What if you had everything you needed to take your fundraising to soaring new heights…right at your fingertips, and all in one place?
What if you had a system that covered all the bases, with all the tools your nonprofit needs to fundraise big in 2020…and far beyond?
And what if you could get your whole nonprofit on board, focused on the right things and achieving the best possible results, for one low price?
What if you could have it all at the lowest price *EVER*?
2020 is almost here, and our Basics & More All Access Ticket is back and better than ever. What does it give you?
20+ classes that outline a roadmap providing every chance for YOUR fundraising success

More tips, tools, downloadables, and bonuses than you can imagine

Constant support from yours truly, along with top fundraising leaders


The chance to connect with other fundraising pros to share ideas and talk about how to go forth and make fundraising magic happen

Much, much more!

Our schedule of Basics & More™ classes for 2020 include the basics you've come to know and rely on, such as Your Fundraising Plan & Case for Support, creating your donor communications plan, Board Fundraising, Revenue Generating Nonprofit Newsletters, monthly giving, The Power of Thank You, Planned Giving, Online Fundraising, and more.
Right now, you can have access to all of this for an all-time low price of $649.99 for the year.
If you bought each of these classes at Early Bird pricing (and some nonprofits do!), it would run you over $1800! At regular pricing, nearly $2300! You're getting all the tools you need, along with lifetime access and up to seven additional spots per class, for a fraction of the actual value!
Also included with the Basics & More All-Access Ticket: The Third Edition of Simple Development Systems: Successful Fundraising for the One-Person Shop (Note: You will receive the digital version of the book.).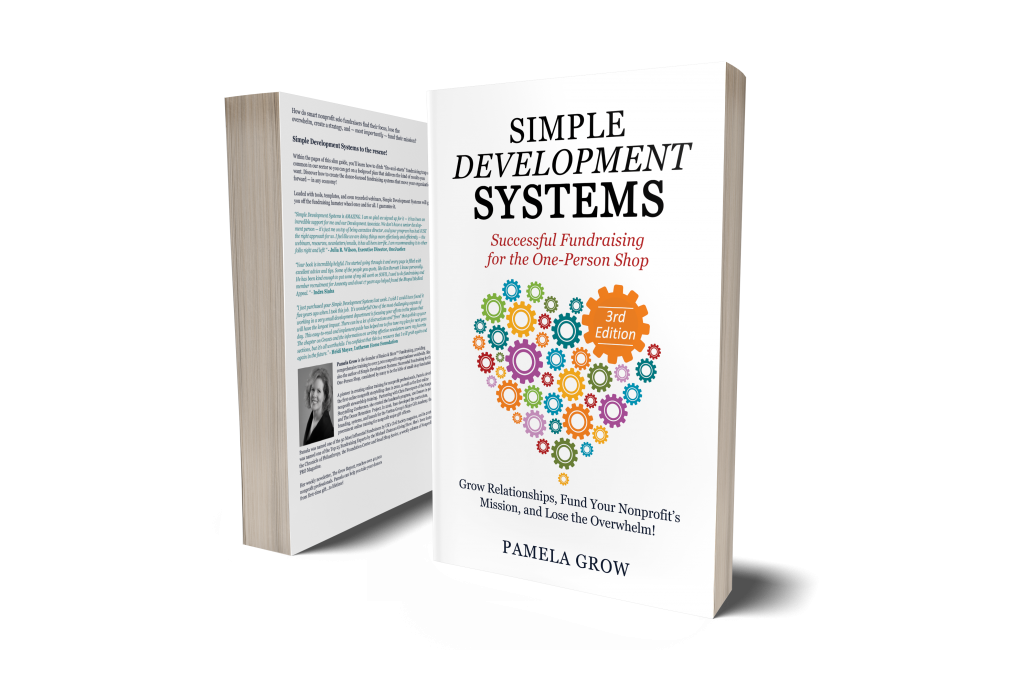 Grow relationships, fund your nonprofit's mission, and lose the overwhelm!

"I began Pamela Grow's Basics and More year-long class last year when I suddenly was offered the position of Development director at our organization. Feeling somewhat unprepared for running a department (with zero staff) for a very large agency I started looking for a program that would give me a great base (and beyond) for the tasks ahead of me.
And when I found the "Basics and More" Ticket, I knew I had found exactly what I was looking for. I already knew Pam's reputation and had been following her blog and emails for quite some time, so I knew she knew her stuff!
Starting the very first month Pamela laid out, in very easy chunks, all of the steps I needed to develop and write my first Case for Support. Not only did she give me the steps but she gave me real time input that was invaluable.
Here I am a year and a half later, and our organization has had its most successful fundraising year ever!!
I would highly recommend this course to anyone in fundraising, from development directors to executive directors to associates!"
Laurie Schaefer
Director of Donor Engagement & Special Events
ACDS

"I signed up for the whole year of Basics & More classes in 2016, after joining the Board of a national non-profit. Since then, we have:
Established a policy of hand addressing envelopes and hand-writing notes to our current (last 12 months) donors at each Board meeting;
Established a policy of having Board members hand-write thank-you notes to all donors;
Established a policy of phoning donors who give $250 or more, including sustaining donors on the anniversary of their gift;
Created a Fundraising Plan;
Segmented our donor database into six categories;
Creating a Planned Giving plan and launched our campaign;
Created a Case for Support (one of the most challenging assignments);
Made our fundraising letters donor-centric and used storytelling as a model;
Designed a series of end-of-year solicitations, starting with the fall fundraising letter and continuing through a series of seven emails, including one that is our annual 'thank you' (done as a limerick this year).
This was a lot to learn! I can say that we went from running a deficit for a several year period before I joined the Board, to having an additional $40,000 in our investment account, basically in a two and a half year period."
Barb Prescott
Board Member
"Your book is incredibly helpful. I've started going through it and every page is filled with excellent advice and tips. Some of the people you quote, like Ken Burnett I know personally. He has been kind enough to put some of my old work on SOFII, I used to do fundraising and member recruitment for Amnesty and about 17 years ago helped found the Bhopal Medical Appeal."
Indra Sinhah
Thousands of Smart Nonprofits Have Gotten Smarter With Basics & More™. Here Are Just a Few


January
Your Fundraising Plan and Case for Support
Your plan and your case statement are two of the most important tools you will ever create for your organization. Use this class to develop your 2020 fundraising plan, and a case statement that produces exceptional results for your nonprofit.
Four weeks.
Your Donor Communications System
Still burned out from Giving Tuesday and year-end fundraising? Learn the secrets behind communicating better – and more often – and you'll raise more throughout the year. Your Donor Communications System will guide you through creating a manageable 12 to 24 point donor touch plan guaranteed to keep your supporters engaged and giving throughout 2020.
Four weeks.
February
Empowering Your Fundraising Board
Do your board members say they'll do anything but fundraise? How can you reasonably expect foundations to fund you when members of your board won't donate? Use this course to create a passionate, engaged board that's eager to share your mission. With Sandy Rees.
Four weeks.
Revenue Generating Nonprofit Newsletters
Yes, your donor newsletter can raise money. Just ask Michelle Brinson Sanders. Michelle took our newsletter class in 2014 and her newsletter for Nashville Rescue Mission raises $2 million a year. Learn the ins and outs of creating your fail-safe system to donor-focused, revenue generating print and email newsletters.
Four weeks.
March
Your Spring Direct Mail Appeal
Your spring fundraising direct mail appeal, from start to finish.
Four weeks.
Mastering Nonprofit Monthly Giving
Monthly giving is the holy grail of fundraising. Learn how to create and grow your organization's monthly giving program. Includes extensive examples of direct mail and email monthly giving appeals and three premium recorded trainings from Erica Waasdorp.
Four weeks.
April
The Power of Thank You
This newly revised course will infuse your organization with a culture of gratitude, donor love, and the creation of the stewardship systems guaranteed to power donor retention.
Four weeks.
Planned Giving Intensive
Everything you need to create and market your organization's planned giving program. Includes recorded trainings from Tom Ahern and Leah Eustace, ACFRE, as well as an extensive collection of examples of direct mail bequest marketing from nonprofit organizations just like yours.
Four weeks.
May
Donor Acquisition 101
How will you be bringing new donors into your pipeline? In Donor Acquisition 101 you'll learn how to effortlessly create the systems to bring new donors on board, from turning your event attendees into donors, to Facebook lead generation advertising, networking and speaking opportunities, to using the power of your website and social media, and more.
Crowdfunding – How to Win Friends & Influence Donors
If you're ready to share your story with a larger audience than you ever dreamed possible, this Basics & More™ course will guide you step-by-step in successfully launching (and crushing) your crowdfunding campaign.
Three weeks.
June
Getting Started With Major Gift Fundraising
How does the small nonprofit get started with raising major gifts? Featuring trainings from the Veritus Group and others, this course will provide you with the structure you need to begin your organization's major gift program.
Four weeks.
Nonprofit Storytelling
Is your organization sharing the right kinds of stories, and telling them in the most emotionally compelling way possible? In the first online storytelling class we cover all of the bases so that by the end, your stories have the power to inspire donors to give.
Four weeks.
July
Raise More Money With Donor Surveys
Donor surveying will help you uncover your best planned, major, and even monthly giving prospects. And if you're planning a capital campaign any time soon, you should start with a survey.
In the newest course in our roster, Raise More Money With Donor Surveys | Basics & More™, you'll discover how to raise more money by actively listening to your donors.
Four weeks.
August
Your Annual Gratitude Report
Everything you need to create an annual report your donors will want to read, from start to finish, including timeframe, writing, printing and more. Specifically tailored to the needs of smaller budgets.
Four weeks.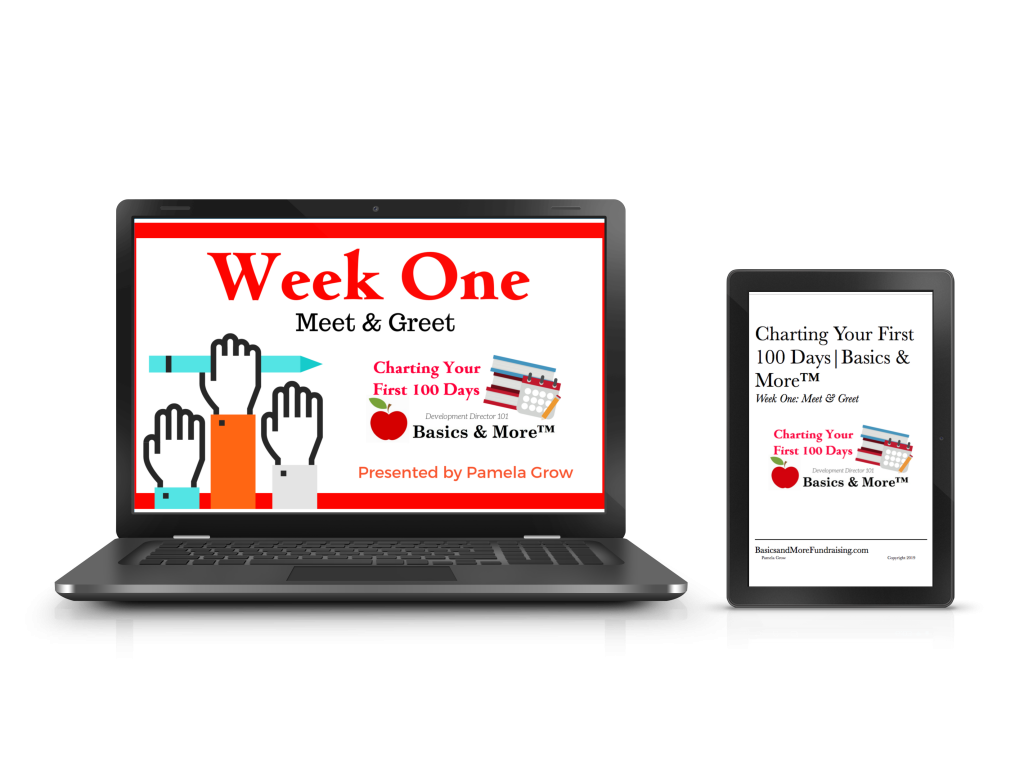 September
Smarter Event Fundraising
Finally. A step-by-step system for fail safe event fundraising your donors will love! Includes training on turning ticket buyers into donors.
Four weeks.
Online Fundraising
Online fundraising consists more of slapping a donate button on your website and crossing your fingers. Online Fundraising | Basics & More™ teaches you the strategies of list-building, writing for the web, creating your 3-5 series email campaign series, developing a donor-focused donation process, incorporating social media, and more.
Four weeks.
October
Year End Direct Mail Appeal
Start now to create your organization's best year-end direct mail appeal…and raise more than ever before!
Four weeks.
Year-End Fundraising Webinar Series
Your organization could be raising 70% of donations within the last eight weeks of the year. Regardless of where you are, this course will enable you to maximize your potential.
Four weeks.
November
Foundation Grants
Created for smaller nonprofits without a dedicated grantwriter, Foundation Funding provides the basics of developing your organization's portfolio of general operating support grant funders.
Four weeks.
Earned Income 101
In today's uncertain fundraising climate, adding an additional revenue source makes more than good sense. In Earned Income 101 | Basics & More™, over four weeks of written and recorded trainings, you'll discover exactly how earned income ventures work. You'll learn how to develop your team, how to educate your board, how to select your venture, how to prepare your business plan and market your goods, and more.
December
Your Strategic Plan
Are strategic plans passé? Yes…and no. We're all acquainted with the strategic plan created five years ago…and never implemented. Your Strategic Plan will guide you through the processes of creating your strategic plan (with or without an outside consultant) and, most importantly, implementation.
Four weeks.
All-Access Ticket

$389.99 or 2 Monthly Payments of $194.99

Basics & More™ All Access Ticket
Lowest pricing of 2020!
This course is led by Pamela Grow.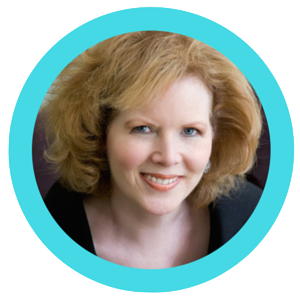 About Pamela
Pamela has raised hundreds of millions through her consultancy, and her Basics & More online training. Pam's over-riding goal is to provide exceptional donor-centered fundraising training to small nonprofit organizations — at prices they can afford.
A pioneer in creating online trainings for nonprofit professionals, Pamela created the first online nonprofit storytelling class in 2010, as well as the first online nonprofit stewardship training. Partnering with Chris Davenport of the Nonprofit Storytelling Conference, she created the landmark program, 100 Donors in 90 Days, and The Donor Retention Project. In 2016, Pam developed the curriculum, branding, and launch for the Veritus Group's Major Gift Academy, the seminal online training for nonprofit major gift officers. In 2010 Pamela was named one of the 50 Most Influential Fundraisers by the influential Civil Society magazine, and in 2016 she was named one of the Top 25 Fundraising Experts by the Michael Chatman Giving Show. Her blog, PamelaGrow.com was named one of 25 Must-Read Nonprofit IT Blogs 2016, and she recently came in at #2 on the Top 75 Fundraising Websites And Blogs For Fundraisers.
Every week, you'll receive (via email) comprehensive guides, worksheets, and pre-recorded webinars covering the topic of the week that you can read on your computer, smartphone, tablet or e-reader, or print out to read at your convenience.  Each guide contains 10-20 pages and presents everything you need to know to capture your organization's best stories. Plan to set aside a couple of hours per week for each lesson.
All participants in this course will have direct email access for questions about the course materials and how they apply to your nonprofit.  Ask one question or one hundred questions… we're  here to help your organization succeed.  You'll also be included in a private "members only" Facebook group, the ideal opportunity to bounce ideas or questions off your colleagues.
Once you register, the materials are yours to keep, to reuse when you need a refresher, or to share with a new volunteer or staff member.
Questions?  Email me.
All participants in this course will have direct email access to Pamela for questions about the course materials and how they apply to your non-profit. Ask one question or one hundred questions…we're here to help your organization succeed.
Learn When You Want and Where You Want
One of the best things about this class is that you can read the guides and listen to the podcasts/webinars from the comfort of your own home, office or car.  Instead of having to take time off to go to a full day seminar, you can learn everything you need to know about creating your organization's development plan and case for support — right where you are.
And – you have lifetime access to the class materials!  So even if you can't go through all of the class materials right now, you can read and listen at your leisure.  There are no tests or quizzes, only solid information that you can review whenever you are ready, with lifetime access to the course pages.
Q: What is the format of the class?

A: This is an online training that runs for four weeks.  Every Monday, you'll typically receive both a written class module and multimedia instruction (in the form of either a podcast or recorded webinar/s). The written guide will include 7-10 pages of fundraising course material, worksheets, and templates focused on that week's topic.
Q: What if I miss a class? Can I go at my own pace?

A: Absolutely! This course is designed so that you can go at your own pace. Your materials are delivered every Monday for four weeks, but you have lifetime access to the class materials. This means that if you're in the midst of end-of-year fundraising or  have big projects at work, or are taking time off for the holiday, you can finish the course at your own pace, and you'll always have access to the complete course materials as a reference guide. Read how one class participant applied the materials.
Q: What if several people at my organization want to take the class?  Do we each have to pay a course fee?

A: No, you only need to pay once per organization. You may share the course materials with up to seven additional participants from your organization.
Many organizations who have taken the Basics & More online trainings have found that the classes work well as a group project. Each class module includes action steps, and many organizations found that having individual team members review the guides and bonus webinars, and then meeting to discuss the materials and the action steps, lead to the most positive fundraising outcomes.
Q: Do I have to be part of an organization to take this class? Can I just take it on my own?

A: Absolutely.  You don't need to officially be part of a nonprofit organization to take the class.  Individuals wishing to learn more about online fundraising will benefit greatly from this course. Many consultants take the Basics & More courses as a refresher. We also offer a referral program for consultants who wish to refer clients to the classes.
Q: How much does this course cost?

A:  This class has a tiered pricing structure. Early Bird enrollees pay $77. Full pricing is $97.
Full day fundraising seminars normally cost $400-$2,000, not including travel expenses, and yet don't offer anywhere near the amount or quality of content that is included in this course.
Q: Is the course guaranteed?

A: Yes. We 100% unconditionally guarantee this class. If you're unsatisfied with the class for whatever reason, we will refund your fee in full, no questions asked. That's our guarantee to you…you will love this course!
Q: How do I register to take the class?

A: Use the registration button on this page.
Q. I'm a consultant and I think this program would be good for a few of my clients. Do you have a referral program?
A. We do. We offer a 30% affiliate payment for every registration. Sign up here for the Basics & More affiliate program. You might also consider enrolling yourself and using the teachings in creating your clients' year-end fundraising programs.